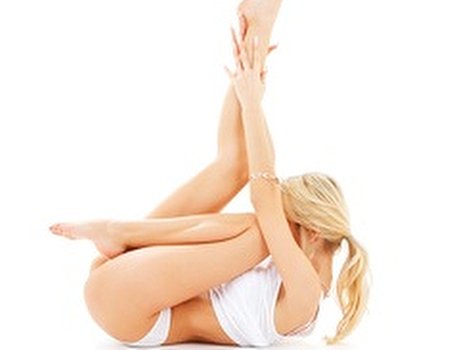 Get ready to grab your yoga mat and join in the latest Hollywood fitness craze which combines yoga and astrology, apparently. Named Yogalosophy, the new 'it' fitness regime is the brain child of Mandy Ingber, personal trainer and yoga guru to the stars. Hailing from California (where else?), it's an innovative combination of two ancient disciplines, a challenging exercise routine combining traditional yoga techniques with toning exercises and poses.
A typical workout starts with 30 minutes of yoga practice to 'align the mind and the spirit', relax and get in a welcoming frame of mind for wellness, and continues with 55 minutes of poses designed to aid weight loss and increase muscle definition.
The full workout is available on a DVD introduced by Jennifer Aniston. The former Friend, one of the first Yogalosophy converts, has always credited Mandy Ingber with her body make-over, and has been preaching to other waif-like A-listers since the January launch of the DVD.
'Mandy combines her wisdom of astrology with the mind and body, and also cardio... So it's sort of just a combination, which is why I guess she calls in Yogalosophy', Jennifer says in the DVD intro. 'This workout will change your body and your mind: it's one of the most fun, challenging workouts I've ever had.'
Always the first to follow a trend unless too busy creating one, Victoria Beckham is one of the first celebrities to hop on the Yogalosophy bandwagon. Having admitted years ago that she hates going to the gym, the fashionista has been swept away by this complete form of gentle exercise she can practice in the privacy of her home.