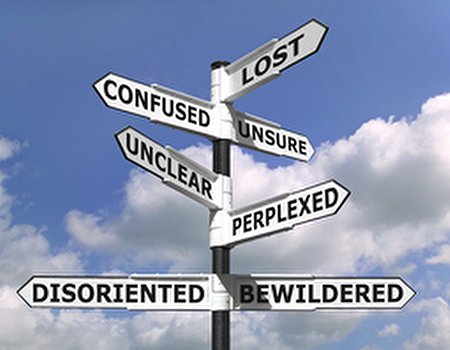 I'm always curious how things come into your life when you most need to learn something. So, as most of my clients in the last couple of weeks have seen me about how they can reach their potential and be the best they can be, my curiosity has been awakened.
During our initial consultation it is very obvious that each of them is putting up unconscious barriers, sometimes even huge obstacles, to achieving the success they desire. I actually saw one client last week who believed he couldn't be true to his roots if he was successful. (Of course, as soon as the words were out of his mouth he saw how crazy it was to believe that).
So with my curiosity sharpened I started to explore what beliefs might be holding me back.
Now, I'm currently going through the process of launching a new part to my business. It's a new idea and is taking me way way out of my comfort zone. I'm completely fine with the doing of it, but the selling of it makes me anxious, partly because it's new and partly because it's with corporate clients.
Certainly my behaviour in the past week or so indicates I have some seriously limiting thinking going on...
1. I am procrastinating. Whenever I go to work on the proposal for my idea I find myself doing the washing (I hate doing the washing)
2. I'm sleeping a lot, and dreaming a lot
3. I'm finding it hard to concentrate
But how do we find out what belief is limiting us and how might we start to challenge it?
Finding and articulating a limiting belief is not as easy as it sounds, because we've often held the belief since childhood and genuinely think it's true; the belief is so ingrained in us that we can't imagine ourselves not having it. If you think about my client above, he had been told all his life 'money can't buy you happiness' and 'don't get too big for your boots', so it really was no wonder he believed that success meant he couldn't be true to his roots.
Our beliefs nearly always stem from what our parents told us (repeatedly) about our place in the world. So one way we can start to identify them is to think about the things you were repeatedly told as a child. For example if you want to find out your limiting beliefs around money, start by recalling the positive and negative experiences you had around money as a child and think about what were you told about money. You might come up with things like 'money doesn't grow on trees' or 'we're not made of money' and while these statements may seem benign they are really about there being not enough to go round and sacrifices having to be made. So perhaps you were made to feel that you weren't worth the sacrifices or worth the little there was to go round. Therefore the issue is not about money but about your own self worth.
As for challenging your limiting beliefs two good questions to start with are:
1. Can you prove it in a court of law?
2. Would you teach it to primary school children?
Sometimes just identifying our limiting beliefs is enough to start us thinking in a new direction, sometimes we need to work with a professional to help us channel our thinking in a new, more positive direction.
And it's important to remember that there is always a good reason that we hold onto these limiting beliefs (the belief itself probably won't serve a good purpose, but holding onto it does). We might be trying to protect ourselves from failure, it might keep us close to our family or friends, we may even think we might not be loved. And in any solution or new way of thinking the change works best if we can honour that reason.
So for me this week, I have some work to do around fear and about trusting my instincts and ideas. So I'm taking a deep breath, relaxing and practising some self hypnosis to build my confidence and self-belief. All in a day's work!