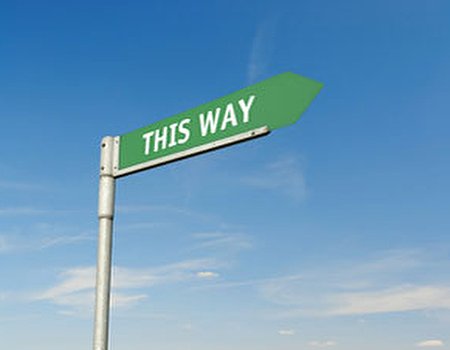 We all know that, when things are going well, it's easy to reach our goals and dreams. At these magical times, everything in the universe lines up to help us. At other times, though, it's much less simple - as if every curve ball is thrown in our direction to trip us up or sidetrack us from our path to success.
Acknowledging that there are times when things will stand in our way is a really good start to making sure that we achieve what we desire regardless, because we can then develop strategies to help us.
One way that you can do this is to identify all of the things that have stood in the way of success. Simply write them as a list - then work out what you can do about it. My clients find this a really useful exercise, because just planning for what might happen demonstrates how easy it can be to stick to your goals and how easy (but daft) it is to be sidetracked when you're ill prepared.
Working together, we normally fill in a very simple form that looks like this (and the examples are those of my weight reduction clients):
What stood in the way of success: A break in routine/holidays
What I'm doing about it now:
Continuing to plan my meals
Challenging myself to find healthy alternatives while I'm away
Being really aware of portion sizes and focus on stopping when I'm full, even when I'm eating out
What stood in the way of success: My friends who encourage me to break my good habits
What I'm doing about it now:
Meeting up at places where we don't eat
Planning to do exercise together (walks, tennis)
Reminding myself before we meet of how important reaching my goal is (more important than overeating)
What stood in the way of success: Chocolate
What I'm doing about it now:
Not having it in the house at all, ever
Having herbal tea (Yogi Tea Choco is quite a good substitute)
Waiting for my mind to ask 3 times before I say yes
Work through with as many items in your list as you need and add to it. It's a dynamic document designed to help you find ways to navigate your way past the potholes on your road to success.