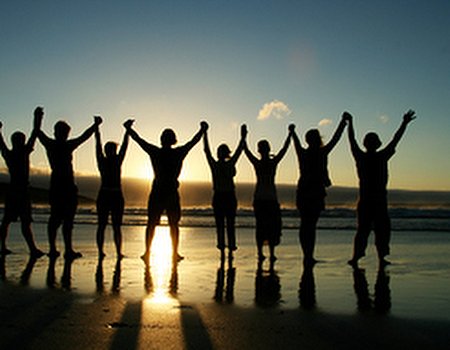 Yes, I really do hate them. Resolutions are all about guilt, about a magnificent lack of willpower and of course about that feeling of doom and gloom that I'm setting myself up for failure... again.
There is one good thing about them, though, and that is thinking about how I might like to change my life for the better. So this year, instead of embarking on New Year Resolutions, I'm giving myself 21 goals for the year ahead.
Why 21 goals? Well, '21' because it's a huge number of things to work towards, so there's space for the small things and fun things as well as the big and serious things. I've included 'have a really brilliant time on holiday with lots of laughs' as well as 'read a book a week' and 'get to the number one spot in the google rankings'.
And 'goals' - well, because goals are achievable, doable, something to work towards. And because you know when you've scored. That's right, I think it's really important to keep them specific and measurable, so I've put 'run a marathon' on my list and not 'get fitter'.
I've also got the time frame of a year within which to achieve these 21 goals, which is nice because there's a bit of flexibility. I don't have to start on the first of January with my new improved lifestyle, I can just do a bit here and bit there to get things moving with my goals front of mind.
So why not give it a try - it's easy to do and quite good fun (especially when you get to about goal 15 or 16!)
Happy New Year, may it be filled with good health, fun, laughter, joy, prosperity, happiness and everything else your heart desires. And if you want to make 2012 your best year, I've recorded this free, deeply relaxing self-hypnosis session to help you do just that. I hope you enjoy it.