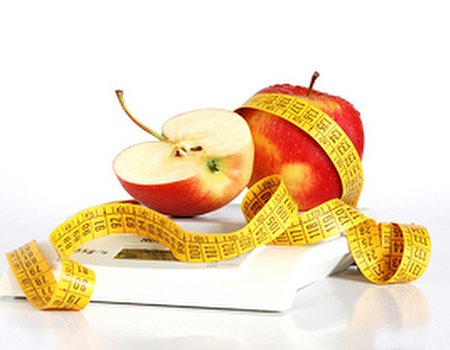 This morning the Dukan diet was being discussed on the BBC. The segment showed the various celebs who allegedly use it, a video montage of diets through the ages and then an interview with Dr Dukan and a nutritionist.
The Dukan diet, like Atkins before it, has been hugely successful. It's estimated that about 24 million people worldwide are following it. And in a way, it's no surprise, because these high-protein, low-carb diets work and they work quickly.
Inevitably, when people come to see me for weight reduction they want to talk about the Dukan and other quick fix diets. Of course it's media hype and celebrity endorsement that makes these diets so attractive ... and they do work, if you stick to them. The question is can you? I can't, I find that after about four days on this sort of diet I start to go blind with lust for things I don't normally eat - like marmalade sandwiches or doughnuts. Any weight (or water) lost in those first few light-headed days is immediately regained with a garnish of guilt and splash of inevitability. And I'm not the only one.
Sticking to a way of eating is perhaps the most important thing when deciding that you want to reduce your weight. So, one of the first things I ask when I meet a new client is 'how do you want to eat ... for the rest of your life?'
Normally I get some sort of flippant response like 'crisps, chocolate, pizza ... and I really want to be 8 stone'; which is not only unrealistic but not particularly desirable either. What's interesting is how people actually are really answering the question 'what do you want to eat?'
'How do you want to eat?' is much more interesting question and leads to answers that can genuinely help someone achieve their goals because it doesn't impose on them 'what' to eat. After all, we already know the different foods we like and don't like.
Here are some of the answers that my clients have given me:
I want to eat at meal times only (not snack)
I want to eat my own food (not my children's left overs)
I want to be mindful about what I eat (not eat loads of food that I'm not even aware of, e.g. half a tin of Roses in front of the TV)
I want eating to be fun and social and enjoyable (not guilty and secret)
I want to eat a wide variety of good quality foods (not to feel as though my life is totally restricted and inhibited by what I'm allowed to eat)
I want to eat when I'm hungry and stop when I'm full (not because I've had a bad day)
I want to be able to say no to things I don't want to eat (not feel pressured by the people around me to have just a little taste of cake or chocolate or sweets)
I want to eat normally, three meals a day, the occasional treat, a glass or two of wine at the weekend (not be constantly obsessed with food)
I want to eat when I want to (not because I think I should)
I want to exercise one more time a week and eat one more piece of fruit a day
And when you see how people want to eat it's blindingly obvious why a highly restrictive diet is really hard to stick to, because it's not how people want to eat. In fact anything that makes people feel guilty, deprived, restricted, out of control, naughty, lonely or unhappy isn't likely to last long.
Best of all, to think about how you eat is a great start point for long term behaviour change. It's not only bespoke to each person and respectful of their needs and lifestyle, it's also great because it doesn't require a complete overhaul of their life. Most of us are the way we are and eat the way we eat because we like it so it makes sense to play to our strengths and tweak accordingly.
I, like the nutritionist this morning on the BBC, think, in the (very) short term, diets like the Dukan do little physical harm and can even help kick start your weight reduction programme. In the long term though you might have better results doing something far less drastic and much, much easier. So just ask yourself: 'How do I want to eat ... for the rest of my life?'