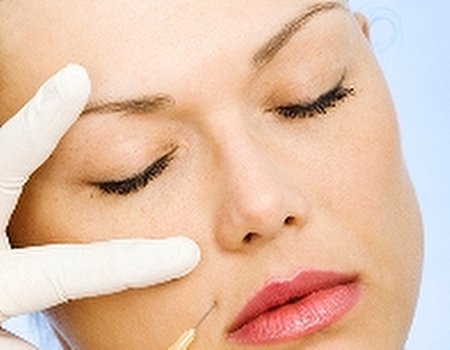 Non-surgical cosmetic treatments, or 'nurgery' as the clever companies have coined it have rapidly increased their appeal amongst men and women alike. The growing trend of simply tweaking imperfections or nurturing natural looks has swept the nation as the beauty-conscious look for quicker fixes to their woes.
Research from cosmetic surgery provider The Hospital Group shows non-invasive treatments such as Botox, Juvederm dermal fillers, skin peels and teeth whitening have become increasingly popular in 2010, as an alternative or complement to surgical treatment.
Sacha Higgins, Non-Surgical Manager at The Hospital Group, said: "We have seen a definite increase in those who want to maintain their looks with subtle, natural looking results. Although many people are still seeking dramatic, life changing results with a gastric band or cosmetic surgery procedure, 2010 has also seen a massive increase from both men and women who want to turn back the clock without any obvious hint of surgery."
The rise in demand for such procedures may be due to the increase in A-list celebrities sporting fresh, young, vibrant looks without having gone under the knife.
Although the non-surgical treatments have been increasing in popularity, this doesn't seem to have had a negative impact on traditional cosmetic surgery procedures as this sector has also seen a rise in demand, since the arrival of the summer sunshine.
Breast enlargement and reduction procedures have increased since January as women prepare to get bikini ready, whilst the number of 'moob' jobs performed to correct man boobs has increased by 50 per cent since the start of the year.
It's no wonder quick nips and tucks are becoming more popular, with treatments that can be done in a lunch hour coming out all the time and beauty buffs expecting instant results - just be sure to do your research before you get your boost...