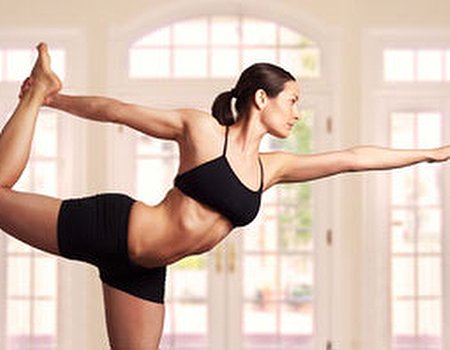 Love yoga? Love art? Love that auction-inspired adrenaline rush? Keep reading, because you can combine all three – and carry out your good deed for the day – at The Special Yoga Centre's 5th Annual Charity Art Auction on Monday 16th May.
The Special Yoga Centre is a registered charity and a Centre of Excellence for providing yoga therapy for children with special needs, as well as being a regular yoga centre for hundreds of adult members. Their fundraising events and more than 70 open classes a week help to raise money for children with conditions including cerebral palsy, Down's syndrome, autistic spectrum disorder (ASD), epilepsy and other physical and developmental difficulties.
The art auction is their main event of the year and is set to be a fantastic evening, with Samantha Cameron as their honorary patron. They have received works from Damien Hirst, Tracey Emin, Marc Quinn, Gavin Turk, Banksy, Peter Blake, Henri Matisse, Andy Warhol and Adam Ball to go under the hammer - and the auction will be conducted by Nick Bonham, with assistance from Kirstie Allsopp and Gaby Roslin.
Founder and Director, Jo Manuel says: "We have had an overwhelming number of donations from the UK's leading artists and the support from art galleries, collectors and up and coming artists has been fantastic. With an amazing venue and high profile attendance we are hoping to reach our fundraising target. We would love to raise £250,000 on the evening and this will help to support the ongoing work offering yoga therapy to children with special needs and to launch the Get Ready to Learn Yoga Programme throughout the UK, an exciting new yoga therapy programme for classrooms of children with Special Needs."
If this sounds like something you'd like to lend your support to, tickets are £40 and can be purchased by contacting The Special Yoga Centre on 0208 968 1900 or emailing laureen@specialyoga.org.uk. Artworks can be viewed in advance on The Special Yoga Centre's website.