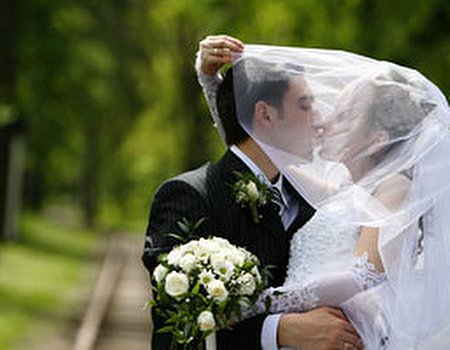 All the sunshine, holidays and Royal Wedding excitement have made us come over all giddy this week, and we couldn't think of a better way to celebrate than by offering you the chance to win a £250 spa voucher (we're generous like that).
Family gatherings are a breeding ground for hilarity at the best of times, let alone when you introduce a multitude of big hats and drunken speeches, so it's no surprise that weddings are often the setting for a few ridiculous stories. Whether you were the bride who can now appreciate the funny side of a dress malfunction, or a guest with memories of an unfortunate trip mid-aisle, we want to hear all about it. Simply head over to our bridal page to share your funny wedding tale and the story with the most 'Likes' wins – the more embarrassing the better! After all, £250 worth of pampering will definitely make up for that cringe factor.
If reading all those stories has got you panicking about your own big day, breathe and take a look at everything Wahanda can do to help make it as hitch-free as possible. We've got free hair consultations to sort out your perfect up-do, make up deals to ensure your smile stays fixed no matter what happens and beauty treatments to get you feeling prepped and ready to take on the world. Now all you've got left to worry about are those troublesome guests...