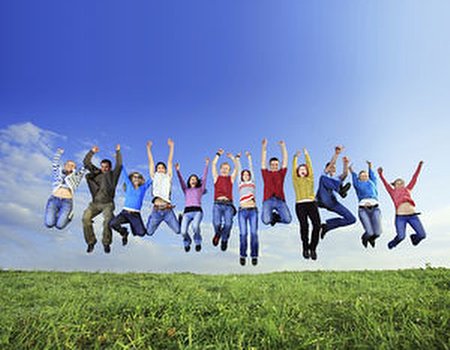 If the first signs of spring are more likely to send you running for the tissue box than frolicking through open fields, you'll be pleased to hear that it's National Allergy Week right now. Allergy UK want to educate people about new allergy management programmes, illustrate how sufferers are affected by allergies and raise awareness of the limited services available to them.
Being the lovely, cuddly people we are, we've created a roundup of all the allergy-friendly options you've got at your fingertips on Wahanda.
1) First things first, set yourself up with an allergy test to make sure you know exactly what you're dealing with. Whether it's tree pollen getting up your nose or dairy giving you a dodgy tummy, getting the right diagnosis and advice will make your allergies much easier to deal with.
2) Allergy UK advises that if you suffer from hay fever, outdoor trips should be limited to rural, coastal areas as the sea air blows pollen inland. What better excuse to indulge in a spa break by the sea?! Use our location-based search feature to pick a point on the map and, before you know it, you could be breathing easy on a deckchair.
3) Cigarette smoke makes all allergies worse as it aggravates already inflamed skin and airways. Think about following our advice for stubbing out your habit.
4) Acupuncture may have a positive effect on symptoms of hay fever, especially when combined with traditional Chinese medicine. Nothing like stabbing that stuffy nose into submission…
5) While we're on alternative therapies, there's a whole host of natural remedies for you to try out on Wahanda. Halotherapy is a salt treatment that is said to have a significant effect on respiratory conditions, like asthma or hay fever. Some may feel the benefits from herbal medicine, which can provide relief from a whole host of problems – including food, skin and dust allergies. Recommended herbs are butterbur, nettles and goldenseal. Aromatherapy may also be a great thing to try, as essential oils like cedarwood and eucalyptus can help respiration, while chamomile works on the digestive tract.
6) Hypnosis may also prove to be a relief for some sufferers. You can either get someone else to work their magic on you, or opt for a course on self-hypnosis to keep those sniffles at bay.
7) If it's food allergies that are getting you all tied up in knots, a detox programme might be just what you need to straighten things out. Cleansing your gut and flushing out all those nasty toxins should provide you with some much needed relief, and you're then able to start afresh, avoiding the things that give you trouble. If you're willing to take it a step further, colonic hydrotherapy could get rid of excess waste and boost your immune system.
8) Yoga postures can help open your airwaves and improve your digestive system – ideal for attacking those allergies on all fronts. Plus, stress weakens the immune system, while yoga has the opposite effect – so start stretching.
9) Massage can do more than ease those achey legs. Massage therapy and lymphatic drainage massage treat the body as a whole by regulating all the circulatory, muscular and nervous systems. It can also help to clear mucus away from the nose and throat – lovely.
10) Opt for hypoallergenic beauty products, especially on your face and eyes. We've got a fantastic competition running with Raw Skin Food Spa, whose products are all 100% natural and allergen free. Enter now to win a luxurious facial for you and two of your favourite fellow sufferers.
Whatever your issue, we've got something to help – even if it's just a spot of pampering to perk you up when your allergies get you down. If that's not enough, you can earn yourself a £5 voucher by coming back to review the treatments and deals you try out and if you've got any more hints and tips, make sure you let us know by tweeting @Wahanda.