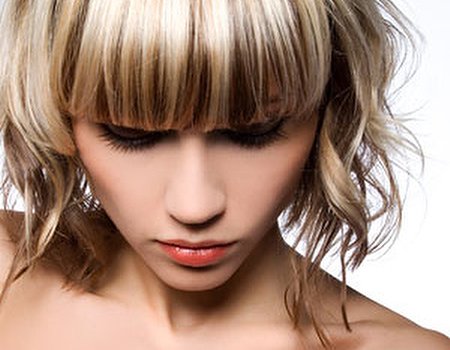 It happens to us all at some point. One day, you'll be idly looking at yourself in the mirror – carrying out the usual prods and pokes – when suddenly a strand of hair will catch the light in a brighter-than-normal kind of way. Yes, the day has arrived. You have your first grey hair.
"But I'm only 25!" you cry. Hairdressers around the country will reassure you that you're not alone. A new study carried out by hair experts John Frieda has revealed that 32% of British women are now turning grey under the age of 30, and two thirds of them blame it on stress.
The answer? Wahanda!
We've got it all at the tips of your fingers (or roots, if you'd prefer). While the argument continues about whether it's all in the genes, or whether our taste for a life in the fast lane is leaving our hair struggling to keep up – we can provide you with whatever solution you decide to go for.
If you've only got a few silver strands sneaking through, Jo Reid, Senior colourist for John Frieda, recommends steering clear of all-over colour as it's "expensive, time-consuming and unnecessary". Instead opt for some cheaper and more maintainable highlights to lighten your hair in a way you're happier with. Our extensive list of salons and hair deals can get you set up with a hairdresser to tame your unruly locks - whether you're looking for the best money (or a Wahanda voucher) can buy, or want to search by location to find the closest possible place to get your colour back ASAP.
If you're more inclined to believe the research that anxiety is to blame (and who doesn't need an excuse for some pampering?!), we've got endless stress-free treats to bring those greys back to life again. Book yourself on one of our fantastic spa breaks or check out our treatment deals for a spot of relaxation that you might even be able to squeeze into your lunch hour. And of course, you know by now to keep an eye on our daily MobDeals, for offers discounted by up to 80%.
So there's no need to panic – we've got those greys covered...