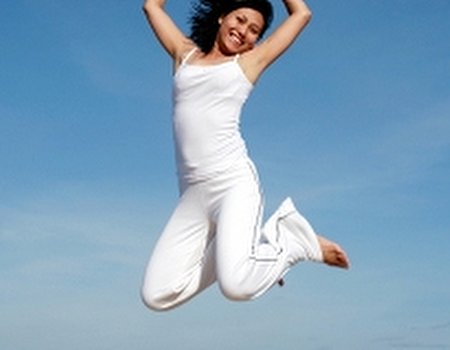 Glee fans, we have exciting news for you – Soho Gyms have teamed up with Twentieth Century Fox Home Entertainment and Sony Music to offer devotees of the gut-bustingly funny TV show a brand new Glee exercise class. Have we got your undivided attention? We thought as much…
The Glee Classes recreate famous dance moves from the show (we can imagine you jumping up and down with joy already) which means you'll be sweating tonnes while getting a good cardio workout at the same time. We reckon that you'll be having so much fun that you won't even notice your muscles working overtime. Who said achieving a toned body had to be repetitive and boring?
Thing is, learning a whole routine isn't going to be easy. The Glee cast make booty shaking and one-two-steps look easy and effortless, but they can't fool us – we know they spent hours honing their moves. Luckily Latina teacher Alessia (thankfully nothing like scary Sue Sylvester) will be looking after you during the class to remind you that practice makes perfect.
Dancing, laughter, toning... exciting stuff, but there seems to be something else missing. What is Glee Club without the singing? You're don't have to be the next Mariah Carey or Diana Ross to join in, everyone's free to test their vocal cords during the sessions to the overly-familiar and catchy songs.
Scoot over, Glee Club - the Glee Class club are taking over the show! Don't stop believing now…