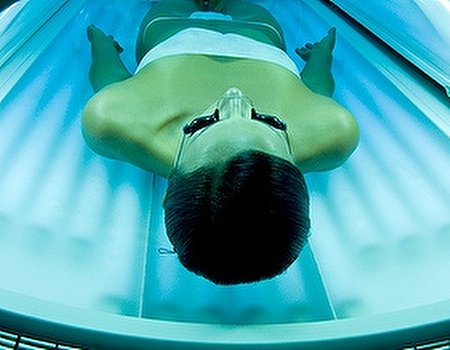 At this time of year, many us like to pop into our local tanning centre for some time on the sunbed and get a head-start on the summer holiday, however, new research reinforces once more how important it is to use sunbeds carefully.
According to BBC News the International Agency for Research on Cancer (IARC) recently completed a review of research which is published in the medical journal, The Lancet and which "concluded that the risk of melanoma - the most deadly form of skin cancer - was increased by 75% in people who started using sunbeds regularly before the age of 30."
The research makes it clear that many people are abusing their use of sunbeds. However, its clear that more than ever, if you are going to use them at all, you should use sunbeds responsibly. Here are some practical tips:
Make sure you visit a reputable sunbed centre that adheres to The Sunbed Association Code of Practice.
Don't use a sunbed if you have sensitive skin or burn easily.
Don't overdo it -- make sure to follow the attendants directions carefully and try to limit the frequency and duration of your exposure.
Wear protective eyewear.
Not for children. European regulation states that sunbeds should not be used on anyone under the age of 16 and there is increasing pressure to increase the minimum age to 18.
Please tan responsibly.