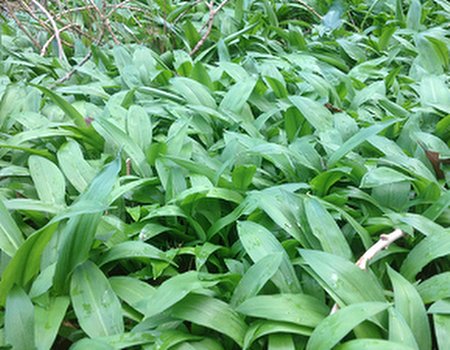 Happy National Garlic Day everyone, the one day of the year when food lovers across the nation celebrate the pungent herb (or vegetable) with garlic feasts, fetes and festivals. Ok, we might have embellished that slightly, but National Garlic Day is a real day of observance when we're all encouraged to eat more of the 'stinking rose'.
Thought garlic was only good for seasoning and keeping vampires from your door? Known as nature's wonder drug, garlic is rich in protein, vitamins A, B-1 and C, calcium, magnesium and iron. The smelly cloves are also recognised across the world for their medicinal qualities, and have been since the Middle Ages when Europeans ate cloves to prevent the plague. These days garlic is believed to prevent certain cancers, lower cholesterol and blood pressure, boost immunity against the common cold and work as something of an aphrodisiac – just keep your breath to yourself.
So how, on this day of all days, can we reap the benefits of this super-herb without warding off any friends or co-workers who come our way (vampire or not)? A slightly less fragrant alternative is wild garlic. Packed full of the same goodness as the cultivated garlic we know and love, wild garlic, or ramsons, has a slightly milder flavour and can be found growing in woodlands (often among bluebells). Use the leaves raw in salads or cooked in dishes like this delicious soup from 'The Hedgerow Handbook - Recipes, Remedies and Rituals' by Adele Nozedar.
Wild Garlic Soup
"This is dead easy to make and a good way to start with this delicious wild ingredient."
You will need:
One litre of vegetable stock
150g ramsons (wild garlic) torn roughly, plus a few of the white flowers as garnish. You can find wild garlic foraging among woodlands (the smell is a giveaway), at good farmer's markets or online.
50ml dry white wine (Always test for dryness - the cook deserves a treat)
150ml single cream
A generous knob of butter and a glug of olive oil
One onion, chopped
One leek, also chopped
Three or four potatoes, peeled and chopped
Lemon zest
Sea salt and freshly ground pepper
Method:
Begin by cleaning your ramsons thoroughly, picking over to make sure that you haven't accidentally harvested any leafy stowaways like Lords and Ladies or Cuckoo Pint Leaves.
Melt the butter in the oil over a low heat. Add the onions and leek, cover, and sweat for five minutes.
Add the potato to the pan and stir in the wine. Leave to cook for about 10 minutes.
Next add the stock and simmer for 10 minutes, uncovered.
Add your washed ramsons leaves. Bring to the boil and simmer for five minutes before blending the mixture with a stick blender.
Take the soup off the heat and allow to cool a little before stirring in the cream.
Just before serving, scatter ramsons flowers and a little lemon zest onto the soup then grab a spoon, some crusty bread and tuck in!
'The Hedgerow Handbook - Recipes, Remedies and Rituals' is out now via Square Peg/Random House. Follow Adele at @hedgerowguru and find out more about National Garlic Day on www.nationalgarlicday.com.