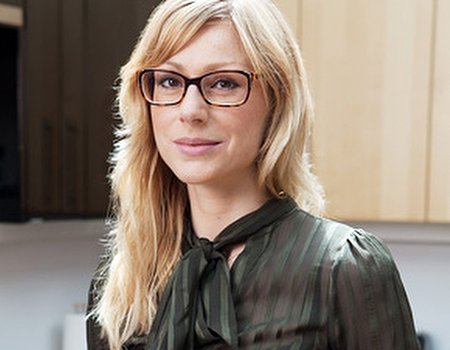 Ali Silk, founder of Tea Horse, the fabulous tea subscription company brings you reasons for why tea is beneficial to your health...
As a big tea lover, I'm always keen to encourage people to try the amazing variety of delicious flavours that loose tea has to offer - it's so rewarding when someone takes just one taste of a really great loose tea and says 'Wow, I never knew tea could taste so good!'
It's not just the taste benefits that makes tea so great, or the comfort we get from a cuppa when we're cold, feeling down or in need of a pick-up, but the numerous health benefits it has to offer. Here are just a few great reasons why drinking tea is beneficial:
1. For a happy heart - black teas help reduce blood pressure and lower cholesterol. Drinking three cups of tea a day can help to reduce the risk of heart disease.
2. For beautiful skin – Green and white teas are packed full of antioxidants called catechins. Using loose leaves (rather than tea bags), you'll get even higher levels – three cups of green tea are said to have eight times more antioxidants than one apple! These antioxidants combat free radicals in the body, fighting the signs of ageing and protecting against skin damage caused by the sun or the environment.
3. For a happy head – black tea contains L-theanine, an amino acid that works on the brain to increase serotonin, dopamine and GABA (gamma-aminobutyric acid), reducing levels of the stress hormone, while also boosting concentration and even helping symptoms of PMS.
Try our 2nd Flush Assam from India for a malty, rich breakfast cup, Ceylon Uva OP1 from Sri Lanka for a zingy, refreshing cup or black Keemum Mao Feng for a fragrant tea with cocoa flavours. Available at www.teahorse.co.uk.
4. For a healthy stomach – Mint helps soothe the stomach and helps digestion, great after a big meal or if you're feeling a little queasy. Check out our Mint Detox tea which contains peppermint, aniseed, liquorice and fennel, a potent combination for cleansing the body of toxins, improving digestion and relieving bloating.
5. Keeping slim - The catechins in green and oolong teas are believed to boost the metabolism which, along with a healthy diet and some exercise, could help weight loss. For a lovely, refreshing green tea try our Sencha Fukujyu or Jasmine Pearls
You can subscribe to Tea Horse tea club at www.teahorse.co.uk and you will receive an exciting, carefully curated selection of four different loose teas per month, hassle-free filters to brew the tea plus a lovely booklet. You will also get some fantastic recipe cards, giving you some delicious ideas for food and drink recipes using tea!
Need some more inspiration? Check out Ali's recipe for tea jelly - we can't wait to give it a go...
Exclusive Tea Horse subscription offer
The lovely folk at Tea Horse are giving Wahanda readers 25% off your first month's subscription if you sign up before the end of August - simply head over to their site and use the code THWA25 at the checkout.