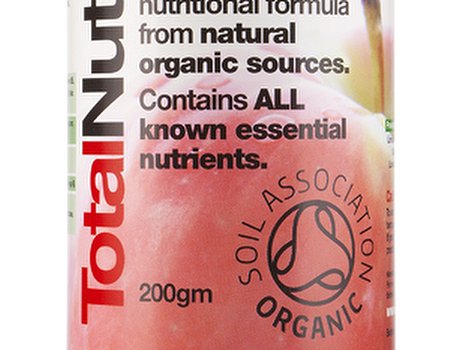 We don't know about you, but it's often in the mornings that we're most tempted to ditch our detox. When you feel low on energy and have a busy day ahead, a coffee can seem a bit too irresistible. If only there was a healthier alternative…
Dedicated detoxers, it's time to rejoice – the team at TotalNutrition has come up with two great smoothies to help start your day, the healthy way. Not only are they a great way to include fruit and even some veg in your diet, but both smoothies also contain TotalNutrition Superfood – an organic formula including all the nutrients you need to look after your body.
Perfect for busy bees and those who are dieting or detoxing, TotalNutrition Superfood makes sure you don't miss out on any essential vitamins or minerals. Containing nothing artificial, the formula is a blend of pre sprouted barley, apple, flaxseed, barley grass, quinoa, spirulina, bilberry fruit, carrot, turmeric and kelp. You can't get much healthier than that...
Feeling thirsty? Why not give these smoothies a go and keep your New Year's detox alive and kicking.
TotalNutrition Breakfast Smoothie
This recipe is designed to give you the full spectrum of daily required nutrients, to help kick start your day and keep you powering through until lunch.
You will need:
200ml of plain live yogurt
1 tablespoon of peanut butter
1 peach, stone removed
1 banana
2 teaspoons of honey
1 scoop of TotalNutrition Superfood.
Method:
Simply add all ingredients to a blender, and blend into a thick and filling smoothie.
Mean Green Morning Smoothie
Green smoothies are an amazing way to start the day. They take little digestive effort, supply masses of energy, and provide more nutrition in one glassfull than most people get in a whole day. Despite this smoothie's peculiar colour, it tastes only of fruit - and will put a spring in your step, a glow in your skin, and a smile on your face.
You will need:
300ml of fresh pressed apple juice
1 good handful of spinach
Small handful of kale
1 banana
1 scoop of TotalNutrition Superfood
Method:
Add ingredients to a blender. Blend until smooth. Take your time as the greens take slightly longer to blend than fruit.
Ready to give this recipe a go? You can purchase TotalNutrition Superfood from www.betteryou.uk.com. Don't forget that we also have plenty of nutritionists listed on our site, who can help to make sure you detox safely and efficiently. Now all you need to do is harness that willpower...