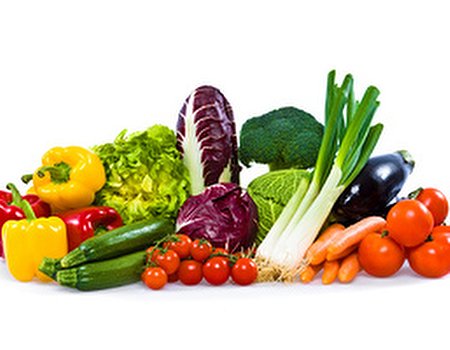 Experiencing symptoms of bad health but not sure what's causing them? If you're feeling a bit under the weather, it could be down to your diet. While many of us make a conscious effort to eat healthily, we often overlook certain vitamins and minerals – leaving us with unpleasant symptoms that we just can't seem to get rid of.
Fed up with feeling less than 100%? Don't despair - help is at hand. Head of nutrition at supplement specialists BioCare, Chris Newbold, has some great advice on how to identify vitamin deficiencies. Over to Chris...
Zinc deficiency
Symptoms: Itchy skin, poor wound healing, white marks on nails.
Zinc is an essential mineral that plays a key role in normal function of the immune system, DNA synthesis, healthy bones, cognitive function, fertility and reproduction. Vitamin C contributes to the normal function of the immune system and normal function of bones, teeth, cartilage, gums, skin and blood vessels. Good natural sources of zinc include seeds, whole grains, crab, sardines and red meat.
You could also try: BioCare Zinc Ascorbate
Iron deficiency
Symptoms: Exhaustion, poor concentration, loss of appetite, pale skin
Iron deficiency is Britain's most common nutritional disorder. It affects up to 18 per cent of women due to blood loss through menstruation. Iron contributes to the formation of red blood cells and haemoglobin and oxygen transport in the body. Good natural sources of iron include red meat, eggs, green leafy vegetables.
You could also try: BioCare Iron Complex
Selenium deficiency
Symptoms: Frequent bouts of infections
Selenium contributes to the protection of body cells, the function of the immune system and thyroid function. A diet low in selenium could affect the quality of a man's sperm. Good natural sources include Brazil nuts.
You could also try: BioCare Selenium
Magnesium deficiency
Symptoms: Anxiety, irritability
Magnesium is a vital mineral that contributes to the normal function of heart muscle, energy-yielding metabolism and general muscle and nerve function. Good sources of magnesium include spinach, almonds and whole meal bread.
You could also try: BioCare Magnesium EAP Complex
Vitamin A deficiency
Symptoms: Mouth ulcers, frequent colds and infections, flaky skin
Vitamin A is essential for helping fight infections, improving vision and keeping skin healthy. Deficiency in Vitamin A is rare but low intakes are relatively common in adults. However, pregnant women are advised not to take supplements containing Vitamin A because it has been linked to an increased risk of birth defects. Good sources of Vitamin A include liver, eggs, cheese and yoghurt.
You could also try: BioCare BioMulsion A
Want to learn more about how to make sure your body is healthy inside and out? Have a look at our nutritional advice page to find a specialist near you.