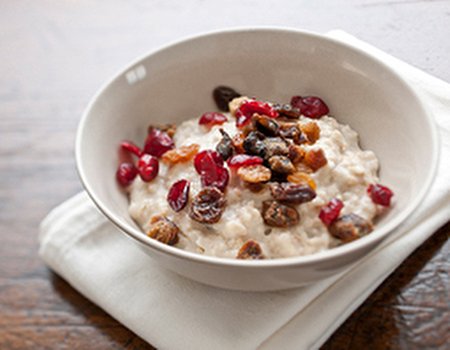 Get a good gut feeling. A recent study published by the British Medical Journal has shown that for every 10 gram increase in dietary fibre, the risk of developing colorectal cancer is reduced by 10%. Race you to the cereal aisle...
The study, which was conducted by researchers from Imperial College London and the Danish Cancer Society, is the first to quantify the positive effect that fibre can have on bowel health. After analysing the diets of nearly two million participants, the researchers concluded that a high intake of dietary fibre is associated with a reduced risk of bowel cancer. Currently, bowel cancer claims more victims in Britain than breast cancer – but the numbers could become lower if people alter their approach to eating. Sounds like it's time to start including more whole grains in your diet...
Are you getting enough roughage? Nutritionists recommend an intake of between 18 and 24 grams of fibre daily, but a large proportion of the British population falls short of this, eating only 15 grams. Think that sounds like you? In order to get your diet up to scratch, try eating more brown and wholemeal bread, as well as brown rice, oatmeal and cereal. Getting more of these good grains won't just give your bowels a boost – they can also help to protect your heart. Make ours a double portion...
If you want to know what other foods you should be eating to keep your body in tip top condition, have a browse of our nutritional advice page. If it's tasty recipes and food-related articles you're after, why not bookmark our food blog? Go on - your tastebuds will thank you for it.