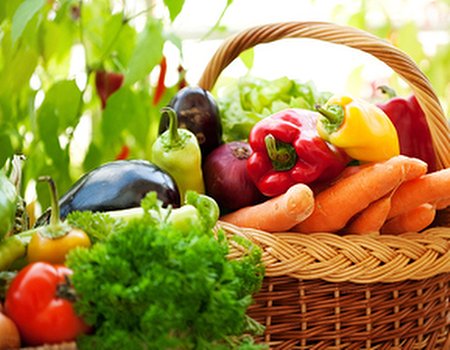 In an ideal world we'd all dine on three balanced meals a day, snack on fruit and seeds and never get cravings for 'junk food'. In the real world, most of us do our best but eating healthily is not always that easy. Busy lives have us eating whatever and whenever is convenient. We might check the nutritional information on what we put in our trolley, but all those grams and percentages can be complicated and we end up eating things without knowing what's in them or whether they're good for us.
Thankfully, last week the government announced that all major supermarkets in the UK have agreed to adopt a version of "traffic-light labelling" to help make clear which foods are healthiest and which are unhealthiest.
The 'traffic-light labelling' system will combine colour coding (green for healthy, red not so much), guideline daily amounts and the words high, medium or low to describe certain ingredients. The exact form has not been finalised but it will sit clearly on packaging in all major supermarkets, making it easier for consumers to quickly tell the fat, salt, sugar, saturated-fat and calorie content of particular foods.
The system is already employed in many major supermarkets but from the middle of next year Morrisons, Aldi and Lidl, will be joining in.
Anna Soubry, the public health minister, said:
"The UK already has the largest number of products with front-of-pack labels in Europe but research has shown that consumers get confused by the wide variety of labels used. By having a consistent system we will all be able to see at a glance what is in our food. This will help us all choose healthier options and control our calorie intake.
"Obesity and poor diet cost the NHS billions of pounds every year. Making small changes to our diet can have a big impact on our health and could stop us getting serious illnesses – such as heart disease – later in life."
Sounds good to us – although, does this mean we'll have to stop pretending chocolate oranges are healthy?