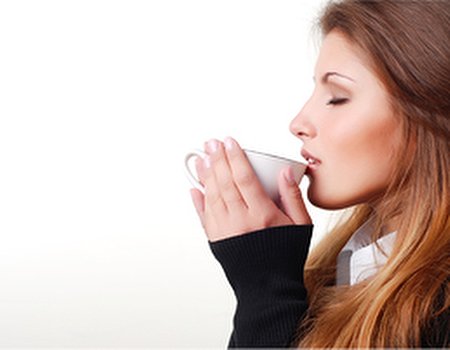 When it's wet and gloomy outside, nothing lifts the spirits quite like a good cup of tea. A warming cuppa can alleviate stress, while green and black tea can help to improve vascular function and reduce the risk of strokes. Sound good to you? We'll pop the kettle on, you grab the biscuits...
Sometimes, a mug of PG Tips just doesn't cut the mustard. Earlier today we grabbed our raincoats and braved the puddles to visit Yumchaa, a little gem of a tea room on Soho's Berwick Street. Serving a wide range of loose green, black, white and red teas, Yumchaa has a brew to suit all moods. Many of these blissful blends also contain health-boosting ingredients – giving you even more of an excuse to indulge in a tasty teatime.
Here are just some of the healthy treats that you might find in a Yumchaa teapot:
Chilli Chilli Bang Bang
This rooibos tea contains fiery chilli which lowers cholesterol, helps to protect the immune system and keeps those sinuses nice and clear. Chilli Chilli Bang Bang (we love that name!) also contains ginger, which can help with bloating and indigestion.
Chai Black
Although many people believe that green tea is better for health than black tea, research has shown that this is a myth. This tasty black tea blend contains antioxidant black pepper and stress-relieving aniseed to leave you feeling relaxed and ready for anything.
Ginseng Guardian Blend
The guardian angel of tea, this green blend contains energy-boosting ginseng to help fight fatigue. Full of sunflower blossoms and citrus flavours, we can't help but think this is the perfect cuppa to cheer you up on a rainy day.
Tranquility
We could all do with taking some time out every now and again when life gets too busy. Why not retreat to Yumchaa and try this floral tea, with lavender to calm and camomile to soothe. We're nodding off just thinking about it...
Need some tea to help restore your vitality? Don't be a mug – head to Yumchaa and discover what good tea really tastes like. Alternatively, you can buy Yumchaa tea from their website, www.yumchaa.co.uk. Trust us, there's a reason they have the word 'yum' in their name...