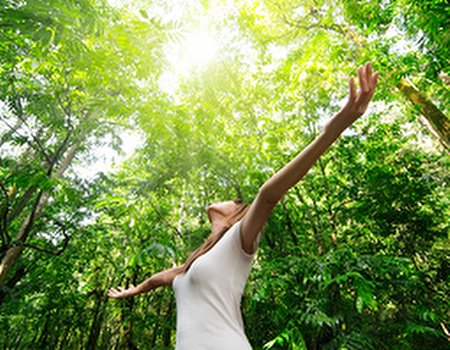 With the organic market growing larger every day, it's no longer a challenge to eat healthily and protect the environment at the same time. Whether you're peckish or parched, there's an organic product out there to suit you – good news if chemical nasties are your nemesis.
Familiar with eco-friendly, healthy foods but not aware of any good organic drinks to quench your thirst? The trusty Wahanda Tasters have rounded up a few of our favourites. Here's what we like to turn to when water just won't do:
Pukka Three Tulsi Tea
We've been fans of natural brand Pukka for a while now, so we were excited to be introduced to a blend that they refer to as 'calm in a teacup'. Combining three different kinds of the herb tulsi (green, purple and lemon), this warming tea relaxes the body and lifts the spirits – just what we need on a gloomy winter's day.
Sebastian Pole, co-founder, herbal director and master tea blender of Pukka Herbs, says: 'Tulsi is one of India's most delicious herbal teas. It is also known as Holy Basil and is considered to be a sacred plant used to lift the spirits and open the mind, so it's the perfect herbal tea to drink when you need a little boost and to tackle stress. It has a soothing aromatic taste that helps to relax and warm your whole system'. The best part? The tulsi grown for use in this tasty tea is 100% organic – meaning that you can enjoy your warming cuppa guilt-free.
Beet It
If you're used to eating beetroot pickled in salads and sandwiches, then it might not spring to mind as an obvious ingredient for making juice – but this versatile vegetable actually makes a pretty delicious drink. Beet It organic beetroot juice is blended with 10% fresh apple juice for a health kick that can lower your blood pressure and increase your stamina, leaving you feeling fabulously fit. Want to give it a go? This brilliant beverage is available from most health food stores.
Scheckter's Organic Energy
When your energy levels drop and you're left facing that dreaded afternoon slump, it can be hard to find an organic solution. The Wahanda Tasters were impressed to discover Scheckter's Organic Energy drink a while back – a much more natural way to get a good boost.
Scheckter's Organic Energy is available from Waitrose, Holland & Barrett and at health food stores nationwide and costs £1.45 for a 250ml can. Visit www.schecktersorganic.com for further information, or have a read of our Scheckter's blog post.
Of course, an organic, eco-friendly lifestyle doesn't just end with food and drink. For a pampering experience that won't hurt the planet, book yourself in for a break at the luxurious Titanic Spa.