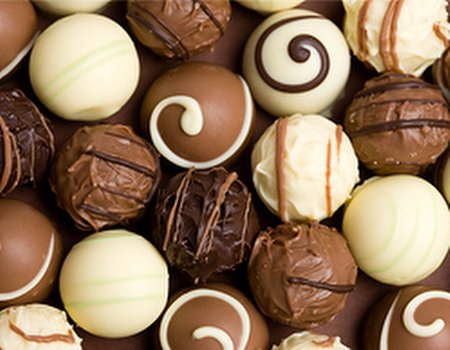 Grab the Galaxy and crack out the Cadbury's – a recent study has suggested that those who eat chocolate may be less susceptible to heart disease and strokes than those who don't. Well, that's enough to get us sprinting to the newsagent's...
So how can chocolate, which contains high levels of sugar and is often linked to obesity, help to keep us in good health? Although research has suggested that chocolate consumption can reduce the risk of suffering a stroke by up to 37%, scientists still remain baffled as to how. Whilst some forms of chocolate contain antioxidant flavonoids, there is speculation that it is in fact the relaxing properties of chocolate that help to protect us from disease. We reckon that's another great reason to indulge in the sweet stuff at the end of a long, hard day...
Catherine Collins, a dietitian at St George's Healthcare NHS Trust, said, 'I do feel that the perceived relaxing effect of chocolate (which is recorded in studies as being as soon as the taste and 'mouthfeel' of chocolate is experienced, before the product has hit the intestine and contributed to blood levels of sugar/serotonin) is a contributor – perhaps akin to modest alcohol consumption – a relaxing treat, perceived as a 'de-stressor' and a food whose cost base is so low it's affordable by virtually all.'
But hang on a minute – before you put your head in a bag of M&Ms, it's worth remembering that there are plenty of ways to look after your heart without piling on the pounds. Victoria Taylor, Senior Heart Health Dietitian at the British Heart Foundation, said 'If you want to reduce your heart disease risk, there are much better places to start than at the bottom of a box of chocolates. You can still eat chocolate as part of a balanced diet but moderation is key because this sweet treat is usually packed with saturated fat and calories.' Perhaps we won't scoff the whole of that 1kg bar of Dairy Milk, then...
Craving a sweet treat? We've got a mouth-watering recipe for chocolate sauce with a cheeky chilli kick. Shunning the sugar and looking to follow a healthier diet? Have a look at our nutritional advice page to kick start your new lifestyle.