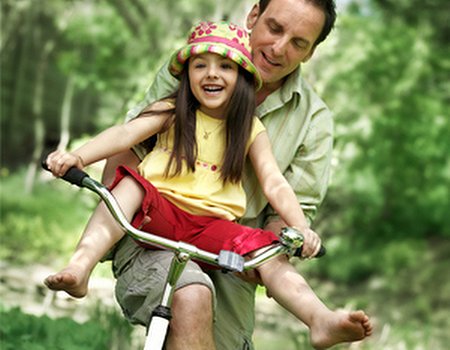 Do you really know what your child is eating at school? Unfortunately, whilst you might prefer your kids to spend their lunch money on healthy options, they're more likely to be drawn to crisps and chocolate. Even if you do your best to pack a nutritious lunch for your little angels, you can't guarantee that they aren't swapping their carrot sticks for chips on the sly.
The question is, how worried do you need to be about your child's eating habits? The odd doughnut or cake never hurt anyone – but regular poor nutrition can have severe repercussions. Shockingly, three in ten children in Britain are overweight or obese - putting them at greater risk of developing health problems.
Specialist Dr Knut Schroeder says: 'Children who are overweight in childhood are more likely to become overweight adults. They are also at risk of developing serious health conditions that carrying excess weight can bring, such as diabetes. Making sure your child understands how to eat healthy from a young age can be life-saving, so start the new school year as you mean to go on, and look after your child's diet."
Worried that the apple of your eye is piling on the pounds? NHS Choices has developed a simple to use BMI checker to help you monitor your child's health. All you need to do is enter information about your little treasure's sex, age, height and weight, and the tool will inform you whether or not your child's weight is healthy. You can then make an informed choice about their dietary and exercise routine, keeping them fit, healthy and above all happy.
To use the BMI checker and to get more advice on your tot's wellbeing, visit http://www.nhs.uk/LiveWell/Childhealth6-15/Pages/Childhealth615home.aspx. Can't stop your child eating sweets in the playground? You can at least make sure that they get regular exercise. Why not take them cycling, for a session of children's yoga, or to a swimming class? They'll benefit from staying active and might even make some new friends.