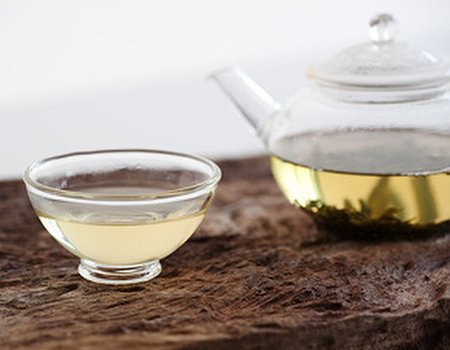 We love a twist on a traditional recipe here at Wahanda, so we're very pleased that Ali Silk, founder of Tea Horse, has sent us over this tea-inspired treat. Following her post on the health benefits of tea, here's her recipe for a delightfully light summer dessert, with the floral flavours of Jasmine green tea and elderflower.
Ingredients (serves two):
2 teaspoons of Jasmine Pearls tea
265ml water
4 leaves of gelatine
55ml elderflower cordial
A good squeeze of lemon
A sprig of mint for garnish
Method:
1. Soak the gelatine leaves in a bowl of cold water for five minutes to soften. Remove and gently squeeze out the excess water. Add to a bowl or jug.
2. Boil the water and let it cool for around four minutes, to reach 75ºC. The cooler water helps the gelatine set and ensures that there is no bitterness in the tea.
3. Pour the water over two teaspoons of Jasmine Pearls loose tea and infuse for four minutes. Strain the tea over the gelatine.
4. Add the juice of half a lemon and 50ml of elderflower cordial. Stir to dissolve the gelatine. Pour into ramekins or glasses and leave to cool.
5. Refrigerate and leave to set for five hours, or overnight. Garnish with a sprig of mint and serve the jelly on its own or with fresh nectarines.