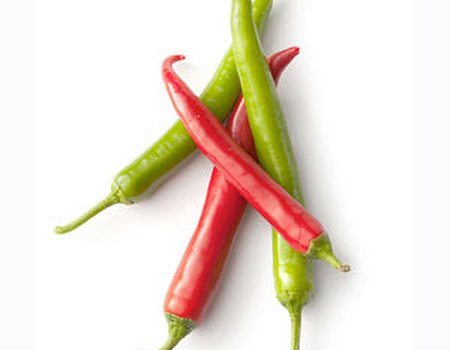 Sometimes nothing hits the spot like a good, spicy curry. Fancy turning up the heat and getting those taste buds tingling? We've got a great recipe from Plants4Presents.co.uk that is guaranteed to warm things up a bit...
Thai green curry is a firm favourite with many due to its fantastic flavours, but did you know that it can also benefit you health-wise? This recipe contains chilli to boost the immune system, cumin to assist digestion and coriander to help lower cholesterol. Looks like it's time to fire up that wok...
Thai green curry
Serves: 4
For the curry paste, you will need:
1 tsp cumin seeds
2 tsp coriander seeds
1 tsp each shrimp paste and salt
4 garlic cloves, chopped
5cm piece fresh galangal, chopped (or fresh ginger)
1 tbsp sugar
1 lemongrass stalk, outer layer discarded and finely chopped
5 green apache chillies, deseeded and chopped,
A large bunch of fresh coriander, roots and stalks washed and chopped
6 fresh kaffir lime leaves (if not available use the zest and juice of an ordinary lime)
Method:
1. Dry-fry 1 teaspoon cumin seeds and 2 teaspoons coriander seeds in a small non-stick frying pan until aromatic.
2. Transfer the seeds to a food processor along with all the other ingredients and whizz together to make a smooth green paste.
3. Excess paste will keep in a sealed container in the fridge for up to 4 weeks.
For the curry, you will need:
Vegetable oil
3 large or 4 small chicken breasts
400ml can coconut milk
3 courgettes, thickly sliced
250g shelled fresh broad beans, skins removed
250g asparagus, halved
10 fresh basil leaves
Method:
1. Warm some oil in a large pan over a low heat. Add 40g curry paste and the chicken pieces and fry for a few minutes until the chicken is sealed and starting to brown in colour. Add the coconut milk, boil, then simmer for 5 minutes.
2. Toss the courgettes in oil, season, and fry on a hot griddle for 2 minutes each side. Add to the curry and cook for 6 minutes. Add the asparagus and broad beans and cook for 3-4 minutes, then stir in the basil. Serve with jasmine rice and lime wedges to squeeze over.
For more mouth-watering recipes, visit our food blog. Can't get enough chilli in your life? Have a peep at this naughty but nice chilli chocolate sauce recipe, also from Plants4Presents.co.uk.