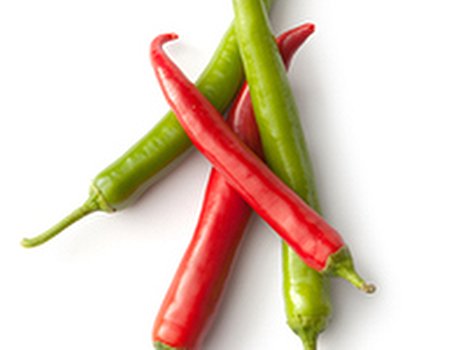 We all know the feeling – you've had a long day, you fancy something tasty and you just can't be bothered to spend hours in the kitchen. It's all too tempting to order a takeaway or turn to the microwave – but before you do, cast your eyes over this quick and easy recipe from Plants4Presents.
Containing a variety of vegetables which are packed with nutrients, this stir fry also has a bit of a chilli kick – perfect for boosting your metabolism and protecting your immune system. For a really feel good meal, why not purchase a chilli plant from Plants4Presents.co.uk and grow your own chillies? There's nothing quite as satisfying as cooking a meal using home-grown ingredients.
We love that this delicious dinner can be whipped up in less time than it would take the pizza delivery boy to arrive – and many of the ingredients can be substituted if your store cupboards aren't quite up to scratch. Just make sure you're careful not to put your fingers anywhere near your eyes when chopping those chillies...
Sweet chilli stir fry
Serves: 4
You will need:
2 tbsp sesame/walnut/sunflower oil
2 tbsp soy sauce
1 tbsp fish sauce (available in good supermarkets or Asian stores - if unavailable replace with soy sauce)
3 Apache red chilli peppers - finely chopped
2cm cube of ginger – peeled and finely chopped
2 large cloves of garlic finely chopped
3 tbsp sweet chilli dipping sauce (can be replaced with oyster/black bean or other shop bought sauce)
1 packet of paneer (oriental cheese) or 400g diced chicken or 400g diced rump steak
200g bag of mixed stir fry leaves/pak choi/Chinese cabbage, washed and roughly chopped
1 red pepper, finely sliced lengthways
3 large carrots, peeled and sliced lengthways
1 white onion, halved and finely sliced
Half white cabbage (finely chopped)
Handful of fresh chopped coriander to garnish
Method:
1. Heat the oil, soy and fish sauce in a hot wok or large saucepan, add the chilli, garlic and ginger and stir fry for about a minute until you can smell the flavours being released.
2. Add the diced paneer/chicken or beef a few pieces at a time and stir fry until the edges brown all over.
3. Add the carrots, cabbage and onion and stir fry for 2-3 minutes before adding the pepper and the sweet chilli sauce and continuing for a further 2-3 minutes.
4. When the onions are translucent and the cabbage and carrots are starting to soften add the leaves and keep stirring until they wilt.
5. Garnish with fresh coriander and serve hot with rice or noodles.
Looking for more healthy meal ideas to prevent you from dialling up Dominos? Grab your apron and check out our food blog for more delicious recipes.