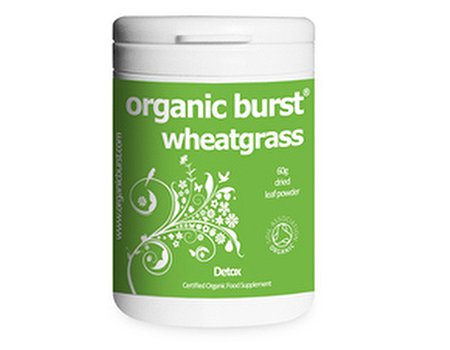 Time to go for a dip – Tex Mex style. No, we're not talking about swimming somewhere nice and sunny (we wish!) – we're actually referring to a delicious recipe for guacamole from health heroes Organic Burst (www.organicburst.com).
A twist on traditional guacamole recipes, this detox-friendly version contains Organic Burst Wheatgrass powder to help purify and cleanse the body. Not only is this dip rather moreish, but it'll also go down much more easily than those dreaded wheatgrass shots. We think you'll agree that that's definitely something worth celebrating...
Ready to impress your friends when they come over for drinks? Make up a dish of this and you'll find yourself pretty popular in no time:
Superfood guacamole
You will need:
2 mashed avocados
1 tsp Organic Burst Wheatgrass
1 crushed garlic clove
Half onion (red or white) diced
1 tomato diced
2 tbsp lemon juice or 1 tbsp vinegar (red wine vinegar worked well)
A splash of Tobasco
Salt and pepper
Method:
Making this tasty treat is very simple – just mix it all together and enjoy! We recommend using as a dip for tortilla chips, or spreading on toast for a mouth-watering snack.
For more delicious recipes that'll keep your body as happy as your tastebuds, have a browse of our Happy Food blog. Dinner at your place, then?