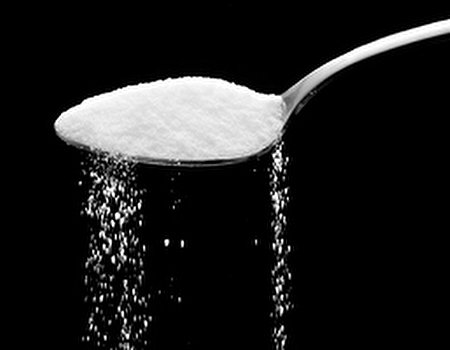 Ladies and gentlemen, the answer to your prayers has finally arrived. The food community has been buzzing about new sweetener Truvia – and it's easy to see why. Calorie-free and natural, this alternative to sugar is perfect for those with diabetes or those who are watching their weight this festive season. We predict it'll fly off the shelves...
Although it has the same texture as sugar, Truvia is in fact derived from the stevia plant - a natural sweetener used for centuries by Native Americans. Containing extracts from the stevia leaf, Truvia has a crisp, clean taste that makes it ideal for sprinkling over fruit or cereal, stirring into a hot cuppa or using to bake a delicious cake. We don't know about you, but we're starting to feel a bit peckish...
Mark Brooks, Global Product Line Director at Truvia, says: 'We are excited about bringing the Truvia product to the UK with our partner The Silver Spoon Company. When I first tasted stevia, I was amazed at the sweetness of the leaf. The combination of a plant source and zero-calories provides consumers with a powerful new way to manage sugars and calories.'
Having launched at Selfridges Food Hall earlier this week, Truvia is set to roll out across all major UK retailers shortly. The first 50,000 boxes will also include an introductory gift in the form of a hand sewn silk pouch, produced by Global Girlfriend - an organisation that aims to help disadvantaged women gain economic security. What better way to support a good cause and look after your health at the same time?
Find out more about Truvia and how you can make your life just a little bit sweeter at www.truvia.com. For more ideas on how to eat healthily this Christmas, why not browse our food blog? We've got plenty of recipes for tempting treats...