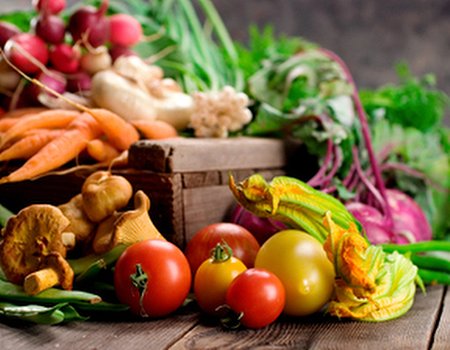 Feeling a bit run down? It's hardly surprising, the weather's getting colder, the nights are getting longer and it seems everywhere you turn you come face to face with a cough or a sneeze. After a long day the last thing you feel like doing is spending hours preparing a healthy meal, and before you know it you're popping a ready meal in the microwave.
Unfortunately, with all their high levels of salt and preservatives, fast food like this will only make you feel worse. You need something super healthy to boost your immune system and get you back to your best. Try this gorgeous salad from www.hateitchangeit.co.uk. It's fast, simple and - best of all - jam-packed full of healthy and delicious ingredients.
You will need:
A bag of mixed salad
Asparagus (a great source of zinc which plays a huge role in the immune system, including wound healing)
1 egg per person (containing protein and vitamin A for antibody production) - substitute with chicken or tuna if preferred
2 red peppers (full of cold-fighting vitamin C)
1 avocado (lots of antioxidant vitamin E )
Sesame seeds (which contain another antioxidant, Selenium, as well as essential fatty acids which promote cell health and reduce inflammation) or try pumpkin seeds for extra zinc
For a bigger meal (and added vitamin A ) add sweet potato
For the dressing:
Yoghurt (Full of pro-biotic /good bacteria, very important for maintaining a healthy gut, which just so happens to be where most of the immune system resides)
Lemon juice (more of that vitamin C)
Olive oil (helps with absorption of vitamin A)
Garlic (helps to reduce inflammatory white cell production)
Method:
Boil the egg, steam the asparagus and chop, slice or dice the remaining ingredients and bung them all in a bowl
Mix together the dressing ingredients. Proportions depend on personal taste, but as a rough guide try 2 tablespoons of yoghurt, the juice of half a lemon, one table spoon of olive oil and one crushed clove of garlic.
Pour the dressing over the salad and toss before sprinkling with a generous helping of sesame seeds.
Voila, healthy, hearty, happy food.