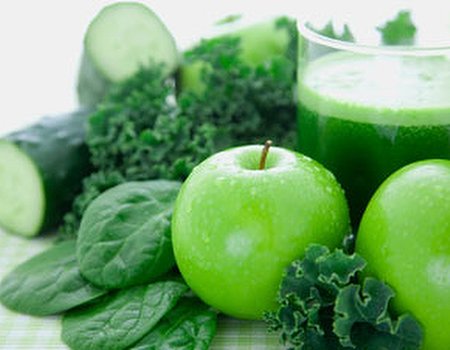 Veg out. When most people think of homemade smoothies and juices, they automatically think of fruits (and with good reason – who doesn't love a good strawberry and banana smoothie?). However, some of the best nutritious drinks are actually made by blending fresh vegetables – causing a large number of experts to abandon the fruit bowl in favour of the veggie patch.
One such expert is nutritionist and blogger Laura, who recommended juicing vegetables instead of fruit in her recent post on detoxing for spring. According to Laura, using fresh veg in place of your favourite berries and exotic fruits will help to keep your blood sugar levels nice and stable – working wonders for your energy levels.
And Laura's not the only one. Fellow nutritionist and superfood guru Nadia Brydon has developed a recipe for a smoothie that's packed full with nutrients. Containing a variety of different vegetables, in addition to the Japanese whole food Sun Chlorella 'A' (www.SunChlorella.co.uk), it's the perfect concoction for helping you to spring into spring.
You will need:
600ml mineral water (still)
½ chopped cucumber (skin & pips included)
¼ peeled avocado
1 chopped celery stick
Juice of ½ lemon or lime
¼ teaspoon unrefined salt
½ apple, to sweeten slightly
Small double handful (60-80mg) of mixed green leaves from the following (they can be combined): spinach, watercress, rocket, savoy cabbage, chard, lettuce, chicory, kale, bok choy, sprigs of mint, parsley, coriander, basil etc
Sun Chlorella® 'A' tablets: initially starting off with 5 tablets for the first three days, moving up to 10 for the next 3 days and then 15 tablets herein after.
Method:
Simply blend the ingredients together and enjoy.
Not been getting enough of your five-a-day lately? If your diet could do with a bit of an overhaul, try browsing our nutritional advice page for nutritionists in your local area.