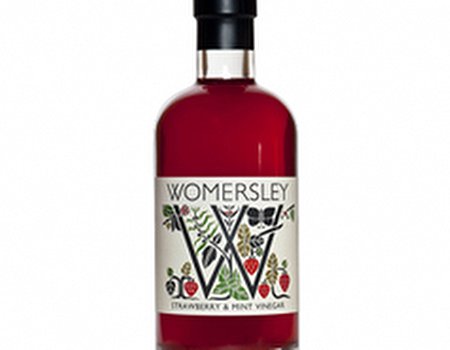 For foodies like us, fabulous website Love Your Larder (www.loveyourlarder.com) is an online Aladdin's Cave of treats. Forget emeralds, rubies, diamonds and sparkling sapphires – we'd happily settle for spicy seasonings, terrific teas and mouth-watering vinegars. Now where did we put that lamp...
Designed to be the online equivalent to a farmers' market, Love Your Larder sells a wide range of artisan products direct from the producers. There's no longer any need to turn to mass-produced, heavily packaged supermarket offerings – simply place an order with Love Your Larder for a kitchen that's packed full with delicious, healthy ingredients. And don't forget to give us a call when your shopping turns up – we'll be inviting ourselves round for dinner...
Here's what Love Your Larder have to say about some of their favourite products on the site:
Skinny Tea by the Teashed
A delicious green tea renowned for boosting metabolism. The use of whole leaves within the bags means that the tea has a rich, rounded flavour and avoids the bitter after taste that plagues many green teas. We also think that the packaging is really fantastic.
100% Pumpkin Oil by Pumpkin Oil UK
An oil which is produced using methods that have barely changed over hundreds of years. It can only be made from the Styrian Pumpkin as these seeds are huskless. Each litre of oil takes approximately 8 pumpkins to make producing an oil with very unique qualities - whilst in the bottle it might appear a dark green colour, if you hold it up to the light and shake it appears red. The oil is rich in vitamins A, B, E, Zinc, Magnesium and Omega 3, 6 and 9.
Womersley Infused Vinegar
Available in a range of flavours such as Golden Raspberry & Apache Chilli and Strawberry & Mint as well as many others. These vinegars can be used to liven up an endless amount of dishes and work great as salad dressings without the need to mix with oil.
For a thousand and one nights of seriously tempting meals, head over to www.loveyourlarder.com and treat your taste buds. Want some more delectable dinner ideas? We've got lots more genie-ous tips and recipes on our food blog.