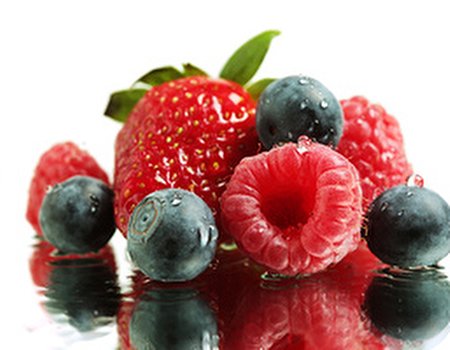 Blend your way to beauty. Want to know the secret behind the perfect skin and enviable figures of celebrities such as Victoria Beckham, Sadie Frost and Fergie? They're all sipping on 'super smoothies' to keep them looking fabulous and feeling fighting fit. Looks like it's time to dig out that juicer...
Packing more of a punch than your average smoothie, super smoothies are packed with vitamins and minerals and also contain special whole foods to give the body a bit of a boost. Reportedly, Victoria Beckham is a fan in particular of Japanese whole food chlorella, which she adds to her smoothies each day to help keep her in tip top condition. Well, if it's good enough for Posh, then it's good enough for us...
Want to try this nourishing super food for yourself? Sun Chlorella® 'A' has teamed up with nutrition guru Nadia Brydon to create a tasty recipe that we can all try at home. Just blend a fresh batch each morning and make sure to keep it nice and chilled for fabulous freshness. Believe us, your colleagues will love you if you take a bit extra into work to share...
So what's so great about Sun Chlorella® 'A'? Composed of 60% plant protein, this potent ingredient contains essential amino acids, vitamins A, B12, B6 and D, folic acid, iron and fibre. Not only will this clever combination help to detox and cleanse your system, but it will also help to boost your energy and improve the condition of your hair, skin and nails. Sounds pretty good to us...
To make your special Sun Sweet Smoothie, you will need to blend:
½ a cup of spring water
½ peeled banana
½ peeled avocado
½ an apple chopped (skin included)
1 peeled kiwi
A couple of raspberries or strawberries
Sun Chlorella® 'A' tablets: initially starting off with 5 tablets for the first three days, moving up to 10 for the next 3 days and then 15 tablets herein after.
Ready to give it a go? Sun Chlorella® 'A' tablets are available to buy from www.sunchorella.co.uk. Got a favourite smoothie combination you'd like to share? Get in touch with us on Twitter – we'd love to hear your suggestions.