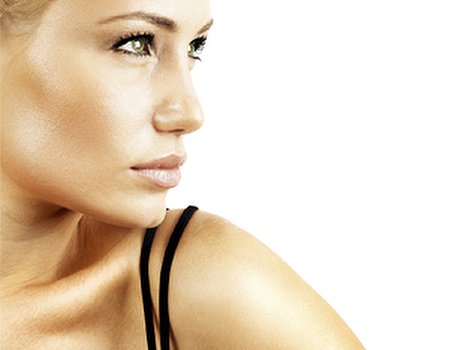 Like the idea of a collagen boost but not nuts about needles? Don't give yourself any more worry lines fretting about it. Pure GOLD COLLAGEN® is a collagen beauty drink that helps to fight fine lines and wrestle with wrinkles – so you can get perfect skin without any injections.
The idea of drinking collagen may seem strange to us Brits, but Japanese women have been a fan of this beauty trick for a while. Pure GOLD COLLAGEN® combines hydrolysed collagen with hyaluronic acid to deep-moisturise the skin and plump the dermis. It also improves the skin's elasticity and prevents the formation of deep wrinkles – always good to hear.
Why drink collagen instead of using a cream? Most creams only work on the outer layer of skin. Taking ingredients orally means that they can get to work more easily on the deeper levels of skin, giving more effective results. Pure GOLD COLLAGEN® also tastes much nicer than supplements in pill form - good news if you're sick of all those tasteless tablets.
Tony Sanguinetti of MINERVA Research Labs, the UK company which has developed Pure GOLD COLLAGEN® for women in Europe, says: 'I believe collagen drinks are going to get big in the future because they work in a different way to creams. The collagen drink can be either complementary or a natural alternative to invasive treatments like Botox and fillers.'
Drinking just 50ml of Pure GOLD COLLAGEN® a day for four weeks could help you to see a whole new youthful you. Fancy giving it a go? You can purchase the drink from www.gold-collagen .com. Alternatively, why not brave the needles and check out our deals on cosmetic injectables and collagen fillers.