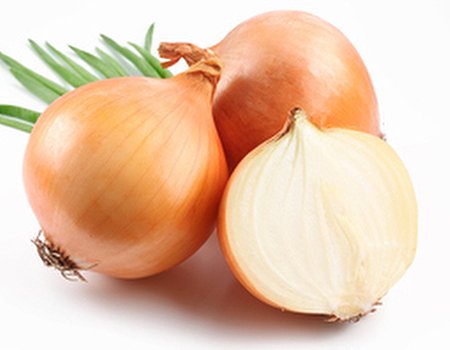 With November nearly here, we're starting to look forward to one of our favourite times of the year – Bonfire Night. Our mouths are already watering at the thought of some tasty bangers and mash – and we can't wait to try out our new recipe for onion gravy, courtesy of the lovely people at British Onions. Now all we need are some sparklers...
Why go for onions? These versatile vegetables are full of flavonoids which help to protect against heart disease, as well as containing chromium – a molecule that helps cells respond to insulin and can ease the symptoms of PMT. Adding onions to your sausage and mash won't only add extra taste to this winter warmer – it could also help to keep you nice and healthy. We'll definitely be helping ourselves to seconds...
Onion gravy
You will need:
285ml (½ pint) vegetable stock or water
1 large onion
1 tbsp oil
1 tbsp flour
1 bay leaf
Pinch dried sage
Soy sauce
Salt and pepper, to taste
Method:
1. Peel and chop the onion.
2. Heat the oil in a heavy based saucepan and add the onion, sauté gently until golden brown.
3. Add the flour and herbs, cook for 3-4 minutes, ensuring that the flour does not burn.
4.Gradually add the stock (or water), stirring constantly to prevent lumps.
5. Bring to the boil and simmer for 10 minutes.
6. Add the soy sauce and season to taste.
7. Remove the bay leaf, serve as is or blend into a smooth sauce.
Looking for more ideas to keep you warm this winter? Check out the British Onions recipe for lentil dahl, or put on the kettle for a Pukka cuppa.