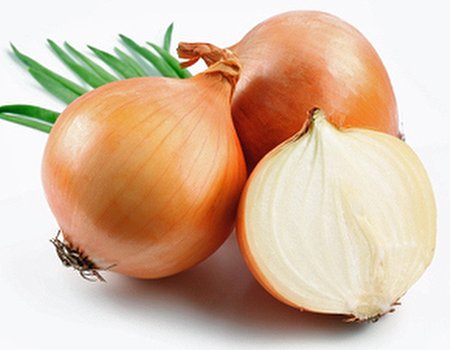 We're big onion fans over at Wahanda. It's not just their scrumptious complimentary taste we love; health-wise the mighty onion is something to be awed at. Britain's most-used vegetable is filled with quercetin and sulphur compounds – adored by the body.
Even though it creates questionable breath, the understated onion encourages good oral health, fighting bacteria that can cause tooth decay. The flavonoid, quercetin, found in its flesh help to boost the immune system as well as acting as a preventive for colon cancer. Its antibacterial properties prevent illnesses such as E. coli and salmonella. Encouraging cardiovascular function, the onion controls glucose and offers sinus relief to even the stuffiest of systems. This extremely valuable veg is a health staple.
If you're tired of melting your onion into a tomato sauce, or burning it on a BBQ then we've a delicious onion and bread summer salad. Perfect for lunch or squished into Tupperware and taken on a picnic. What's more – the longer you leave the salad, the more intense the flavours become so you needn't worry about eating it immediately.
Onion and bread summer salad
Serves: 2
Preparation time: 1 hour
You will need:
1 small cucumber, roughly chopped
1 large British red onion, roughly chopped
3 very ripe tomatoes, roughly chopped
2 ready, roasted peppers, roughly chopped
2 tbsp capers, rinsed and drained
1 small stale crusty loaf, ripped into large cubes
Sea salt and freshly ground black pepper
3 tbsp extra virgin olive oil
2 tbsp red wine vinegar
1 red chilli, finely chopped
1-2 tsp sugar
Handful fresh basil, freshly torn
Method:
Place the cucumber, red onion, tomatoes, roasted peppers and capers into a large bowl and add the bread.
Mix well.
Season with salt and pepper.
Whisk the olive oil, red wine vinegar, chilli and sugar and some salt and pepper together and add to the bowl with basil. Give it a good mix, then cover, leaving it in the fridge for at least an hour or overnight for the flavours to combine. The bread should feel moist but not soggy. Serve as a starter or a salad.
Tip: If you don't have very stale bread then rip your bread and bake in the over for 7 – 10 minutes until beginning to crisp.
For loads more onion-inspired recipes check out Wahanda's Happy Food blog. Onions up!