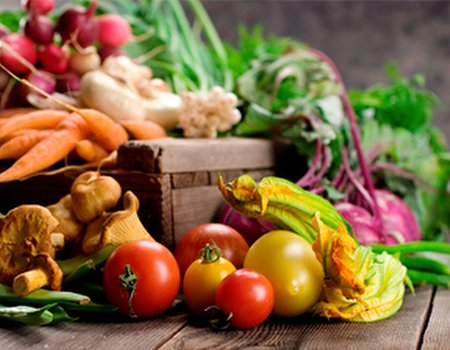 Ladies and gentlemen, it's time to replace that pizza delivery number you've got stored in your speed dial. London-based company NOSH delivers a variety of detox programmes to doorsteps nationwide, meaning that there is no longer any excuse not to get nice and healthy.
Busy bees will be glad to know that NOSH detox programmes are simple to order and won't take up any of your precious time. Whether you are on a healthy eating plan or NOSH's popular juice fast, everything you need to eat or drink for the day will be delivered pre-prepared to your doorstep in the morning. Get up early for that pesky commute? Have your detox package delivered to your office – one less thing to worry about when you're getting ready.
NOSH has several different programmes for the discerning detoxer to choose from. The juice fast claims to help people lose as much as 7lbs in a single week – however, it's not for the weak-willed as fasters are limited to four smoothies a day in place of meals. Intimidated by the idea of so much liquid fruit and veg? The NOSH food detox is a gentler programme, with meal options including wild mushroom risotto, poached salmon and chicken curry with brown rice. Our mouths are watering just thinking about it...
If you have a stressful working routine and would rather kick back and relax whilst you enjoy your detox, then NOSH's specially tailored weekend programme could be just the thing for you. The plan allows you to enjoy detoxing in the privacy of your own home, and provides everything you need to kick start healthy living – from healthy meals and snacks to a skin brush, salt bath and exercise tips. Come Monday you'll be feeling refreshed, energised, and ready to change your attitude to the way you eat.
Can't wait to start noshing? Learn more about the company's detox programmes, or check out our nutritional advice and treatments page for other ideas on how to get that much needed health kick.