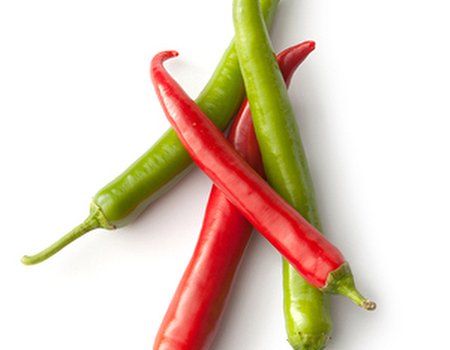 When the Wahanda Tasters don their aprons, it's not just health that's important – it's also taste. We love to experiment with different flavours, and are always excited to discover new recipes from around the world. It's no surprise, then, that we're smitten with this delicious dish from Masterchef winner Tom Anderson. Part of the Malaysia Kitchen campaign (www.malaysiakitchen.co.uk), the recipe is bursting with ingredients that are both tasty and good for you – which is exactly what we like to hear.
The star of this meal is marvellous mackerel – an oily fish which is rich in important vitamins and minerals. Helping to improve brain function and to stimulate blood circulation, mackerel can also help to reduce blood pressure. We know what we'll be cooking up this evening...
Nasi goreng with smoked mackerel
Serves: 2
You will need:
2 cups cooked Malaysian rice (day old rice works best)
2 tbsp vegetable oil
1 tsp belacan
1 shallot
2 kaffir lime leaves
2 cloves garlic
1 small red chili
1/2 tsp sambal
100g oyster mushrooms
1 tbsp kicap lemak manis
1 tbsp kicap lemak masin
2 eggs
1 tbsp vegetable oil
1 spring onion
300g smoked mackerel, skin removed
Method:
1. Roughly chop the shallot and garlic and finely slice the chilli. Remove and discard the 'spines' from the kaffir lime leaves and slice them into a fine julienne.
2. In a mortar, pound half the chopped shallot and garlic along with half the chilli, kaffir lime leaves, sambal, and belacan into a paste.
3. Roughly tear or chop the mackerel into bite-size chunks.
4. Heat the oil in a wok or deep frying pan over very high heat, then add the belacan paste and the remaining shallots and garlic. Cook for about 3 minutes, stirring often to ensure nothing catches.
5. Add the mushrooms and about 250g mackerel and cook for another 2 minutes to extract some of the oil from the fish.
6. Add the kicap lemaks to make a sauce, then add the rice, breaking up any clumps. Stir thoroughly to ensure everything is coated with sauce.
7. Meanwhile, finely slice the spring onion and chop the remaining mackerel into a small mince. Beat the mackerel, half the spring onion, and remaining chilli into the eggs, and fry in hot oil until set. Serve the omelette on top of the fried rice and garnish with spring onion.
For more Malaysian recipes and details on where to buy ingredients, visit www.malaysiakitchen.co.uk. To learn more about the amazing properties of mackerel and all sorts of other foodstuffs, why not find yourself a nutritionist? They'll be able to help you devise a diet that's right for you.