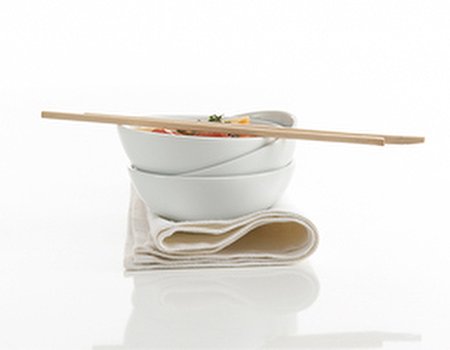 We all know what it's like – you decide to eat healthily and stock up your fridge with lots of fresh fruit and veg, only to be defeated by takeaway. Lying in wait for you at the end of the week, pizza and curry creep up unexpectedly – and before you know it, you've slipped right back into your old eating habits.
Not on our watch. We've just discovered MY Food, a fantastic site offering a variety of weekly menus to help you lose weight and get into shape. We're particularly impressed by MY Food's Eat In range, which offers a deliciously different alternative to takeaway. Simply choose from the tasty selection of meals available, and you'll receive dinner for two delivered straight to your doorstep. It doesn't get much easier than that...
Wheat and dairy free, the Eat In meals are also low in fat and bursting with healthy nutrients – so you don't have to feel any guilt when guzzling them. Choose from Mexican chilli, Aromatic Indian, Fragrant Thai or Classic Italian – each including a mouth-watering starter, main and dessert. They all sound so good that we don't know which to order first...
Think that healthy eating comes at a price? The Eat In range has a very reasonable price tag of £25.00 for two – working out much cheaper than a trip to a restaurant. You'll even have some pennies left over to treat yourself to a glass of wine – sssh, we won't tell if you don't.
Want to try Eat In for yourself? Visit www.myfood.co.uk and get choosing. Alternatively, check out the recipes on our food blog for plenty of delicious dishes.