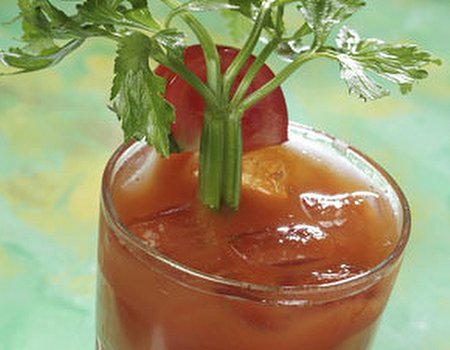 As the weather gets warmer, we're all for relaxing with a cocktail in the sunshine – and we may well mix one up for our mums this Mother's Day. However, we're also aware that there are plenty of mums out there who prefer something soft – not to mention all those mums-to-be who are patiently awaiting the pitter patter of tiny feet. Luckily, we've got just the thing to quench their thirst...
The team at CIRIO, Italy's leading producers of tomatoes, have come up with a tasty recipe for a Virgin Mary – the soft equivalent of breakfast time favourite the Bloody Mary. Quick to make, this beverage will leave mums everywhere beaming and designated drivers sighing in relief.
You will need:
300ml of CIRIO Passata Rustica
2 Limes
¾ tsp Tabasco Sauce
½ tsp Worcestershire sauce
1 pinch of celery salt
Freshly ground pepper to taste
Optional 1tsp of finely chopped chives for extra flavour
Handful of ice cubes and stick of celery to serve
Method:
1. In a blender mix the CIRIO Passata Rustica, the lime juice, Worcestershire sauce, Tabasco sauce, salt and pepper.
2. Pour into a tall glass, add the ice cubes and sprinkle on the chives (optional).
3. Serve with a fresh stick of celery.
Feeling creative and planning to cook your mum a meal on Sunday? Why not have a look at our recipe for herb, mushroom, garlic and lemon stuffing – perfect served with roast chicken.