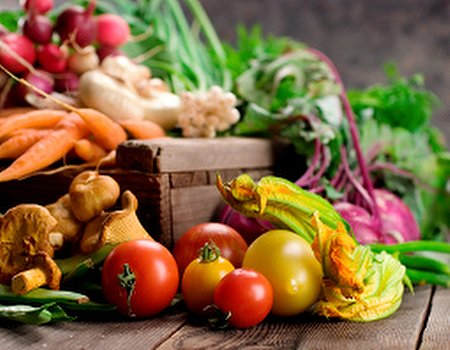 One of the Wahanda Tasters' favourite places to go for a healthy lunch is Leon. We can't get enough of their tasty hummous and flatbread, not to mention those moreish Moroccan meatballs... Naturally, we were all ears when we heard that Leon co-founder and chef Allegra McEvedy has teamed up with former England rugby star Matt Dawson for a new series on UKTV's Good Food Channel. Remotes at the ready...
The 10 part series, which is called 'Matt and Allegra's Big Farm', is due to air from 23rd October and will focus on cooking with fresh British produce – with no artificial nasties in sight. Allegra and Matt will tour the country on a specially customised bus, visiting different farms and getting stuck in to some hard manual labour. Adventures will include helping out at a lambing, as well as picking a fresh crop of asparagus and cherry tomatoes. If that doesn't get your tastebuds tingling, we don't know what will...
Want to have a go yourself, at home? Well, you probably won't be able to pick strawberries and harvest honey like Allegra and Matt, but you can try the simple but delicious recipes that are featured in each programme. All made with fresh ingredients and designed to be followed even by inexperienced cooks, the dishes will be sure to delight your dinner guests. Fancy some salt marsh lamb with Evesham asparagus? How about chops with harissa couscous? Just make sure to save some for the hungry Wahanda Taster Team...
If you want to learn more about using fresh local produce, you can catch the first part of the series at 9pm on the 23rd October on Good Food (Sky 249 and Virgin 260). We can't wait to settle down on the sofa and watch...
Looking for more tips on how to eat healthily and avoid unnecessary additives? Check out our food blog for delicious recipes, all the latest food news and some sound advice. Bon appétit!