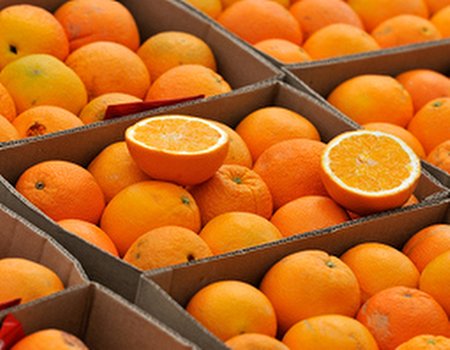 Sun, sea and tasty cuisine – what's not to love? Unfortunately, our jobs, homes and families mean that most of us can't just uproot and take off for Greece – however much we might daydream about it. Looks like we're stuck with this British weather, then...
There's nothing, however, stopping us from taking advantage of the benefits of a Mediterranean diet. A recent study by researchers at the University of Gothenburg has revealed that the high fibre, low fat diet eaten in Southern European countries such as Italy and Greece can help to increase life expectancy by as much as three years. We reckon this one's a bit of a no-brainer - pass the pesto, please...
With plenty of fresh fish and vegetables on their tables, our Southern European neighbours are less likely to develop heart disease, obesity and diabetes than us Brits. The reason? The foods commonly consumed in the Mediterranean tend to have antioxidant and anti-inflammatory properties – helping to protect the body against poor health.
So, other than heading straight to our local Italian restaurant (which is pretty tempting, we must say), how can we develop the health habits of the Med? Try incorporating these delicious ingredients into your daily diet and you'll feel as if you're on holiday all year round (well – almost):
Olive oil
Jamie Oliver is often to be seen adding a generous splash of olive oil to his dishes – and we're not sure we blame him. This Mediterranean gem is not only anti-inflammatory, helping to protect against rheumatoid arthritis, but it can also help to lower cholesterol levels and defend against heart attacks and strokes. So next time you reach for the butter or vegetable oil when cooking, why not try olive oil instead? Your body will really thank you for it.
Citrus fruits
Unlike our cold climate, the weather in Southern Europe makes Mediterranean countries ideal for the cultivation of oranges, lemons and other citrus fruits. One of the best known health benefits of these sharp fruits is their high concentration of vitamin C, but they also contain potassium which is essential for the functioning of the nervous system, and antioxidant flavanoids that can help to inhibit the growth of cancer cells. Try starting the day off with a glass of orange juice or squeezing lemon juice over fish, vegetables and salads for a super citrus kick that will really wake up those tastebuds.
Fresh vegetables
We all know that we should be eating five portions of fresh fruit and vegetables a day – but many of us fail miserably. A great source of fibre, vitamins and minerals, vegetables are vital for all sorts of bodily functions - and luckily there is so much variety that you can never get bored. For a delicious accompaniment to meat or fish, place all of your favourite vegetables in one dish, drizzle with olive oil and roast in the oven. Add a sprig or two of rosemary and the kitchen will smell fantastic, too...
Fish
We're always banging on about the benefits of eating fish (although we make an exception for our three friendly Wahanda goldfish, of course). High in protein and low in fat, many types of fish and seafood contain Omega-3 fatty acids, which can help to maintain cardiovascular health, reduce inflammation and even slow down mental decline. Sounds like it's time for a nice bowl of bouillabaisse...
Of course, Christmas is usually heavier on the meat, cheese and pastry than the fish and veg, but we think the New Year is the perfect time to learn some lessons from our Mediterranean friends. Who knows – play our cards right and they might even lend us their weather...
Want to buck up your ideas in 2012 and follow a healthier diet? We can help you to find a nutritional therapist near you to help you start the way you mean to go on. Now, where did we leave that ratatouille...