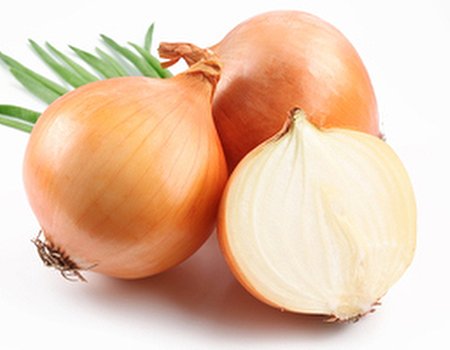 Think you know your onions? You may be surprised to find out that this staple ingredient has a variety of different health benefits. Not only are onions a tasty base to all sorts of dishes, but they also contain high levels of illness-fighting antioxidants, in addition to chromium – a mineral which helps maintain a healthy balance of hormones and prevent a drop in energy levels. And that's not all these clever vegetables can do – a recent study has found that onions contain GPCS peptide, which can help inhibit loss of bone minerals and calcium. That's worth a bit of onion breath, surely...
Before you swap your lunchtime apple for a raw onion, have a look at this recipe from British Onions. Their tasty tagine is a great way to get more onions into your diet, and it also contains garlic, ginger, almonds and cranberries – all brilliant for your mental and physical wellbeing. Time to put your apron on...
Lamb and onion saffron tagine
Serves: 4
You will need:
4 tbsp olive oil
1kg/2lb/4oz lamb, cut into 5cm/2" cubes
3 large British Onions, cut into 8 segments
1 clove garlic, crushed
2 ½cm/1" fresh ginger, chopped
½ stick cinnamon
6 saffron strands
1x 400g/14oz tin tomatoes
600ml/1pt chicken stock
400g dried couscous
10g/1/4oz butter
25g/1oz blanched almonds
25g/1oz dried cranberries
1 handful coriander, chopped
Method:
1. Preheat the oven to 190C/375F/Gasmark 5
2. Heat 2 tbsp oil in a pan and fry the lamb until browned. Remove from the pan.
3. Heat the remaining oil and fry the onion and garlic for 10 minutes until softened. Add the ginger and cook for 1 minute. Add the cinnamon, saffron, tomatoes and stock. Bring to the boil, remove from the heat and add the lamb.
4. Cook in the oven for an hour to an hour and a half until the meat is tender.
5. For the couscous: Heat the butter and fry the almonds for 1 minute until golden brown then add the cranberries.
6. Make the couscous according to the packet instructions with either hot water or stock.
7. Add the almonds and cranberries to the couscous then sprinkle with fresh coriander to serve alongside the tagine.