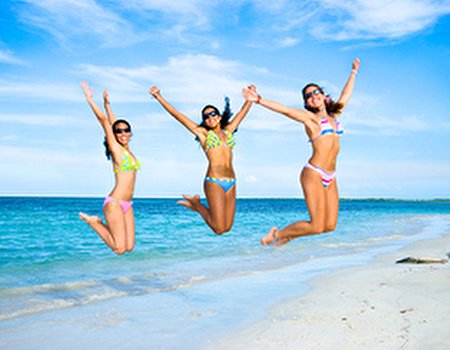 Feel like you could do with a boost, but not keen on all the artificial nasties that many energy drinks seem to contain? At Wahanda, we like our food and drink to be as natural as possible – which is why we aren't fans of products that taste like they've never even seen a plant. We were therefore excited to learn of the launch of Scheckter's Organic Energy Drink – a tasty pick-me-up made with 100% natural ingredients. Bye bye afternoon slump...
The Organic Energy Drink was born when Toby Scheckter decided something needed to be done about the lack of healthy energy boosters on the market. Having grown up on an organic farm, Toby wanted his product to be free from artificial colours and preservatives, as well as being FairTrade. He spent two years developing the world's first ever natural, organic energy drink – and we think he should be pretty proud of himself.
So if the Organic Energy Drink doesn't contain synthetic caffeine, preservatives, artificial sweeteners and toxic chemicals, what exactly is in it? Here's a list of the drink's ingredients – not a nasty in sight!
Gingko biloba – great for improving mental performance
Brazilian guarana – important for mental and physical endurance
Ginseng – increases the body's resistance to stress
Pomegranate juice – lowers cholesterol and helps to protect the arteries
Raw Brazilian coffee seed – increases energy and boosts the metabolism
Lemon juice – strengthens the immune system
Elderberry juice – packed full with anti-ageing anti-oxidants
Raw FairTrade sugar – increases energy
Natural spring water
These healthy ingredients all combine to provide a great source of energy, released slowly over time to prevent levels from yo-yoing. Sounds like it's time to swap your artificial go-to for something a bit more natural – your body and mind will really thank you for it...
Want to give Sheckter's Organic Energy Drink a go? It's available from Waitrose, Holland & Barrett and at health food stores nationwide and costs £1.45 for a 250ml can. Visit www.schecktersorganic.com for further information.
Has all your new found energy inspired you to overhaul other aspects of your diet? Have a look at our nutritional advice page, or browse our food blog for more inspiration.