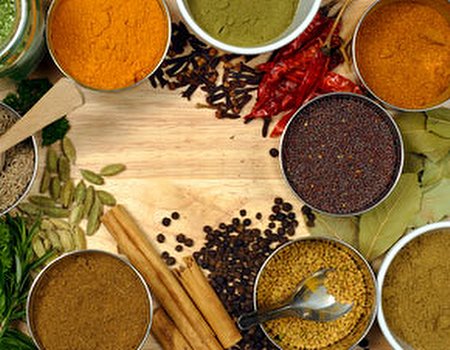 After putting in an early appearance last week, the sun seems to have completely disappeared again – but we're not going to let that bother us. We're taking advantage of the drop in temperature to indulge in a comforting afternoon drink, the recipe for which was sent over to us last week by the friendly folk at the Kenyan Tea Board. Cups and saucers at the ready...
As we mentioned in our recent post on tea blending, Kenyan tea is not only full of flavour – it's also much higher in antioxidants than most other teas. Combine it with spices such as cinnamon for a good immune system and black pepper to aid digestion, and you've got a delicious chai that will also help to keep you in good nick. What's not to like?
Kenyan Chai tea blend
½ cup Kenyan black tea leaves
3 crushed cinnamon sticks
12 crushed black peppercorns
5 crushed cloves
6 crushed cardamom seeds
1 teaspoon crushed cumin seeds
4 whole crushed allspice
1/8 teaspoon ground nutmeg
To make one cup of chai, mix half a cup of milk and half a cup of water together, then add 1 tablespoon per cup of the Kenyan Chai Tea Blend. Let it stand for 10 minutes, then strain and serve. Delicious!
If you want to find out more about Kenyan tea, you can visit the Kenyan Tea Board's website at www.teaboard.or.ke/. Alternatively for more delicious recipes ranging from pumpkin soup to Mediterranean bruschetta, have a browse of our food blog.