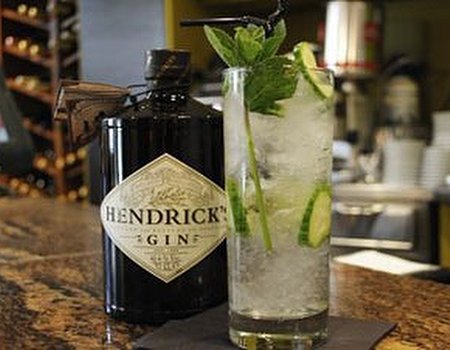 Unless you've been in hiding for the past year, the Diamond Jubilee is finally here. Not only will we be raising millions of glasses across the UK to toast our Queen in celebration of her 60 years as our sovereign, but it's a great reason to rejoice in all things British and dig out our pretty Union Jack flags that we'd saved from last year's Royal Wedding.
With the sun out and a long weekend ahead, we think there's nothing better than sitting outside with our friends with a crisp, refreshing tipple in hand. Forget Pimms - the great British drink for this Jubilee year includes our ma'am's favourite spirit - Hendrick's Gin. Sip these sweet British mojito's from London's Le Metro Wine Bar, tucked between Knightsbridge's top spots of Harrods and Harvey Nichols, for a regal treat worthy of our Queen's royal standard - and be sure one drinks responsibly...
British Mojito
Ingredients:
Hendricks Gin
Crushed Ice
Chopped mint
Cucumber
Fresh lime
Dash of soda water
Method:
This effortless drink requires almost no time or fiddling around, yet delivers with a punchy taste. Simply stir ingredients together and serve in long tall glasses and decorate with a sprig or two of fresh mint- if you've got any, why not pop in a mini Union Jack flag for a fun Jubilee twist or a few blueberries and strawberries for a red, white and blue effect? Sip away and enjoy a cocktail featuring the Queen's favourite drink – we're betting she'll be celebrating with one of these too when the sun goes down...