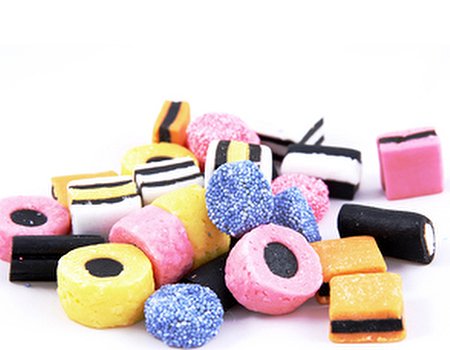 At Wahanda HQ, when it comes to the occasional bag of Haribo, we're afraid we're guilty as charged. However, most of the time we try to be good – and it looks as though we're right to be careful...
A recent survey has shown that British women are more likely to be obese than those who live elsewhere in the EU. With 23.9% of women categorised as obese according to their BMI, as a nation we are even bigger than the food loving French and Italians – a pretty worrying phenomenon.
So why do Brits struggle to stay trim? Reena Sharma, a company nutritionist at North West health consultants Health@Work (www.healthatworkcentre.org.uk), reckons the way we eat at work is significantly to blame.
She says, 'From our point of view at Health@Work, we know people spend most of their time in the workplace, doing increasingly busy and hectic jobs. When people are eating on the go, combined with habits like skipping breakfast, it's easy to make unhealthy choices like pasties and sweets just to fill a hole.' Sadly, we have to agree...
Want to start making better choices about your daily diet? At Wahanda, we believe that brain food doesn't necessarily have to be bad food. Before you decide to migrate to France in hope of a slimmer figure, have a read of our top tips – just the thing to help you start developing healthier habits.
Ditch the chocolate and crisps and try to snack on foods such as nuts (known to suppress hunger), bananas (good for an energy boost), and oatcakes (great for slow-energy release).
Try cooking up simple treats using the microwave. Our Head Copywriter Mel is never without her microwave egg poacher – it works a treat!
Before you reach for the sweets, make sure you've had enough water to drink – sometimes our bodies mistake thirst for hunger.
Make a pact with colleagues to have one treat day and snack healthily the rest of the week – that way there won't be a constant tempting flow of cookies and cupcakes to lead you astray.
Eat little and often to maintain steady energy levels and prevent any loss of concentration.
Go on, give it a go – without the unstable highs and lows that sugar brings with it, you may even find you no longer experience that dreaded 3pm crash. Hooray!
Want more dietary advice? Visit our nutrition page for details of experts in your area, or have a browse of our food blog for some tasty treats.