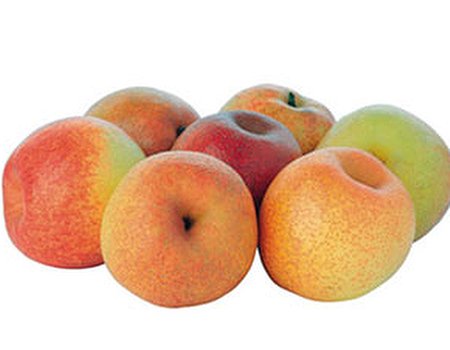 An apple a day keeps the doctor away. Or is it a pear? If you've ever fancied the refreshing sweet taste of a pear but prefer the crispness of an apple, then the 'papple' is for you.
The 'papple', a cross between European and Asian pears, has the appearance and taste of an apple yet is a fully-fledged member of the pear family. The current name T109 is sticking until a suitable name is found for the strange new produce that combines two of our favourite tree-growing fruits.
Packed with vitamins, potassium and fibre, pears and apples are a top snacking choice if you're feeling a little peckish. Whether we eat them as they are, slice and add to make a crisp salad, or use to make delicious desserts, pears and apples are the perfect choice for a summer nibble.
As Marks and Spencer plans to sell the New-Zealand grown 'papple' in its stores for £1 each, we remembered last year's 'pineberry'- which looks like a white strawberry but with the sweet taste of pineapple - that completely baffled us. This got us thinking about the weird nature of our fruits; we were surprised to learn that lemons are historically a cross-breed between an orange and a citron (which resembles a large, lumpy lemon) and delicious loganberries are so tasty because they are a hybrid of blackberry and raspberry. Whatever will they think of next?
Will you be sampling the papple when it comes into our local shops? With plans to grow the fruit in the UK from 2015, will apple pies now be replaced with papple pies? We're not so sure about that one...