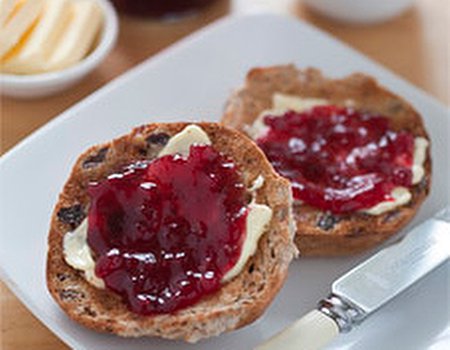 What do Lady Gaga, Russell Crowe and Wimbledon champion Novak Djokovic all have in common? No, it's not the opening to a bad joke – these three celebrities have all recently adopted a gluten-free diet. Previously, the lack of gluten-free options on the market would have meant they couldn't enjoy lots of the tasty snacks most people take for granted – but now Genius Gluten Free's new range means the trio can enjoy pies, pastries, teacakes and bread. Although somehow we can't imagine Gaga chowing down on a cheese toastie...
For some, gluten intolerance means avoiding certain foods is a must – for others, a gluten free diet is part of a healthy lifestyle choice. Whatever the reason for your decision to cut gluten, Genius Gluten Free have a variety of tasty treats to brighten up your meal times. Kick off the day with a slice of toast, snack on some fruit loaf for elevenses, or tickle your tastebuds with a toasted teacake in the afternoon. There's no need to feel restricted by your diet – with Genius Gluten Free you can finally be spoiled for choice. Decisions, decisions...
Want to boost your energy levels and put an end to bloating? Go a bit Gaga and switch over to gluten free. Visit www.geniusglutenfree.com for plenty of information and recipes to get you enthused about food again.
Not sure whether you might benefit from a change in diet? Visit our nutritional advice page to find details of dieticians near you.