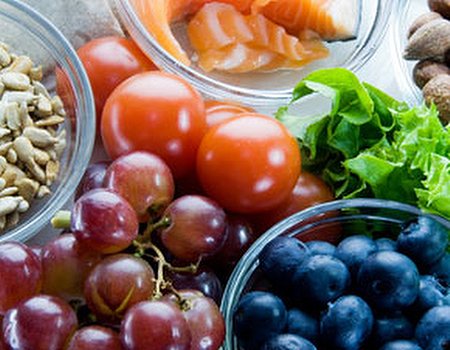 We've nearly finished off all our Easter eggs and are now back to eating healthily in order to get that bikini body in time for summer.
With it being the unlucky-for-some Friday 13th today, we thought we'd run a competition for you lovely lot over on Pinterest. Simply comment on our flower-shaped egg pin with your favourite healthy snack for a chance to be picked at 5pm today and win a £50 Wahanda voucher – you never know, your luck might just be in…
We've been so impressed with the ideas coming from our healthy bunch of followers that we thought we'd round up a few and give you some ideas. Here's a sneak peek at some of your inspiring answers so far:
"I just adore blueberries, redcurrents, raspberries and strawberries all together with low fat crème fraiche."
"To curb those Easter egg cravings I have been whizzing up a delicious homemade smoothie with bananas, strawberries and pineapple juice. Yummy!"
"Natural yoghurt with some toasted chopped nuts and raisins. A drizzle of honey too if you can spare the calories."
"Got to be a lovely fruit salad."
"Houmous and carrot sticks....I have to ration the houmous as could eat tubs of it and then it wouldn't be healthy!"
"Bananas :) My husband's nan and grandad use to eat one a day and lived well into their 90s!"
"Nuts. Cashew. Almonds. Peanuts. Brazil. Pistachio. You name a nut and I'll snack on it."
Got a better idea? Head over to our special Pinterest healthy snack page to enter the competition with your suggestion.