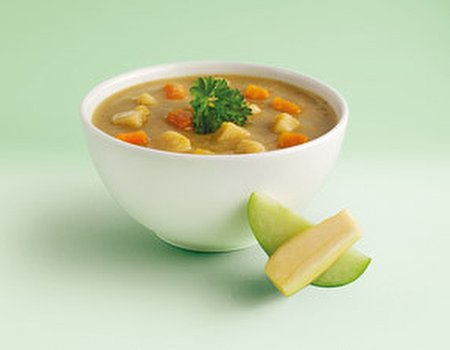 Christmas dinner has been and gone and despite a valiant effort from all the family, you've still got more left overs than you know what to do with and you're beginning to feel very full. While many of us are happy to tuck into turkey sandwiches and Christmas pud over the next few days there are always a few sorry ingredients that get wasted – sprouts sandwich anyone?
This year we've decided not to let anything go to waste and to begin our healthy eating new years resolution a few days early by finding some low fat, delicious recipes for Christmas left overs. Bon appetite!
Dr Murad's Roasted Greens
A few months ago we told you all about Dr Murad's fantastic book The Water Secret. Full of advice on how to use water to clear skin, prevent wrinkles, boost energy and promote better overall health as well as some great recipes like this one for left over sprouts.
You will need
1-2 pounds Brussels sprouts (or whatever you have left)
1 large head broccoli
¼ cup extra-vrigin olive oil
1 tablespoon chopped fresh thyme leaves or 1 teaspoon dried
1 tablespoon chopped fresh oregano leaves or 1 teaspoon dried
1 teaspoon garlic powder
½ teaspoon kosher salt
¼ teaspoon freshly ground black pepper
½ cup reduced balsamic vinegar
Method:
Heat the oven to 425 degrees F.
In a bowl, combine the Brussel sprouts and florets of the broccoli and drizzle with the olive oil to lightly coat them.
Add the thyme, oregano, garlic powder, salt and pepper.
Pour the contents of the bowl onto a roasting pan and cook for 20 minutes.
Take out and shake the contents before cooking for another 20-25 minutes, until the vegetables are browned.
Drizzle vinegar over the top and serve while hot.
NuMe's Spicy parsnip & apple soup
Serves four
If all your sprouts got eaten and (yeah right) it's other veg you're worrying about using up try this sweet, delicious and slightly spicy parsnip soup from NuME.
You will need
Water 940g
Red split lentils 50g
Diced parsnips 270g (reserve 100g for grating)
Diced carrots 60g
Diced potatoes 90g
Diced apples 150g (reserve 50g for adding at the end)
Plain flour 1x tablespoon (16g)
NuMe low fat crème fraîche 150g
Diced onion 70g
Vegetable stock cube x1
Chopped garlic 5g
Curry powder 10g
Chopped red chillies 5g
Olive oil 1x tablespoon (optional)
Salt & black pepper (to taste)
Method
Soak the red split lentils in 235g of water.
Heat pan and add a tablespoon of olive oil (if including), chopped garlic, diced onion, diced potatoes, chopped parsnip and 100g of the diced apple. Keep stirring and cook the mixture for 2-3 minutes. It is possible to add 100g of water to help sweat the vegetables.
Slowly include and stir in the flour, and cook for a further minute. Include the lentils in water and the remaining 705g of water, and stir well. Bring to the boil and then reduce to a simmer.
Cook the mixture for approximately 20 minutes and then blend. Add the remaining ingredients (grated parsnip, diced apple and crème fraîche), mix well and bring back to the boil.
Cook until apples have softened.
Season to taste, with salt and pepper.
Left over turkey
When it comes to leftover meat at Christmas most families have their traditions. Turkey pie, turkey curry or just a good few days of turkey sandwiches. If you fancy changing things up a bit this year Good Food have a great recipe for Perky Turkey soup using chilli, chickpeas and rice. Check out www.bbcgoodfood.com to give your left overs some kick.