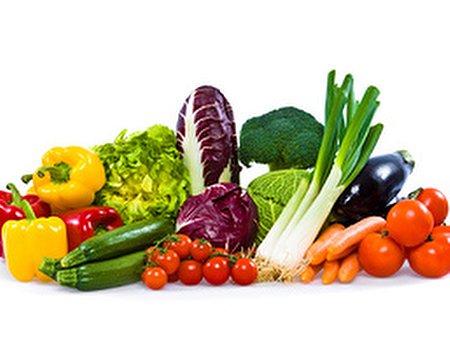 Forget faddy diets like the Atkins or Dukan – seriously, who wants to spend one day a week for the rest of their life just eating chicken? Not us. In order to achieve and maintain weight loss, we think it's important to take a sensible approach. After all, restrict yourself too much now and you'll be cramming in those Creme Eggs come Easter...
As it happens, the Creme Eggs are the least of your worries. Embarking on an extreme diet doesn't just reduce your chance of reaching your weight loss target – it can also have alarming implications for your general health and wellbeing. Not only will you miss out on crucial vitamins and nutrients whilst you are on the diet, but you'll also find you are lacking in energy and unable to concentrate. Now, we don't know about you, but we think that sounds like a pretty miserable way to start the New Year...
So what can you do to shed those extra Christmas pounds without jeopardising your health? Before you resign yourself to a year spent sobbing in the confectionary aisle, why not check out our three favourite slimming suggestions. And yes, they'll all let you have your cake and eat it... (sort of).
1. Nosh – detox in a box
Nosh may be famous for their juice detoxes, but it's their nutritious food programme that's got our tastebuds tingling. Delivered straight to your door, each Nosh meal is nutritionally complete, so that you don't have to worry about getting the right vitamins and minerals. With programmes ranging from 6 days to 42 days, you'll also be provided with all the food you need each day – removing temptation and preventing any desperate supermarket sweeps.
Think that Nosh might be the answer you've been looking for? Visit our Nosh Detox page to discover how this slimming service could benefit you.
2. DietHeaven – to hell with hunger
Wouldn't it be lovely if you could just eat what you fancied and watch the pounds drop off? That's the thinking behind new weight loss solution DietHeaven. Rather than forbidding anything and tempting us to rebel, DietHeaven focuses on encouraging healthy 'halo' foods and raising awareness of less beneficial 'horns' foods. It all sounds rather cute, but has the power to achieve pretty astonishing results – founder Karen Hutson lost five stone in nine months using this method.
Ready to ditch Dukan and say no to deprivation? Visit www.dietheaven.com to find out more about this innovative programme.
3. The Wahanda Tasters – your gourmet gurus
In case you hadn't noticed, at Wahanda we're big fans of food. From healthy recipes to fun food facts and up to date nutrition news, we like to collect together our favourite morsels of advice on our food blog. Next time you're pushed for time and considering ordering takeout, why not have a browse of our quick and easy recipes? Spending a little time in the kitchen will help you to unwind, and our dishes will be much kinder on your waistline than fish and chips. Now, where did we leave our aprons...
Inspired by our post to say no to diet extremism? Have a read of our recent detox blog for tips on how to cleanse your system the healthy way. Trust us – you'll feel much better for it.